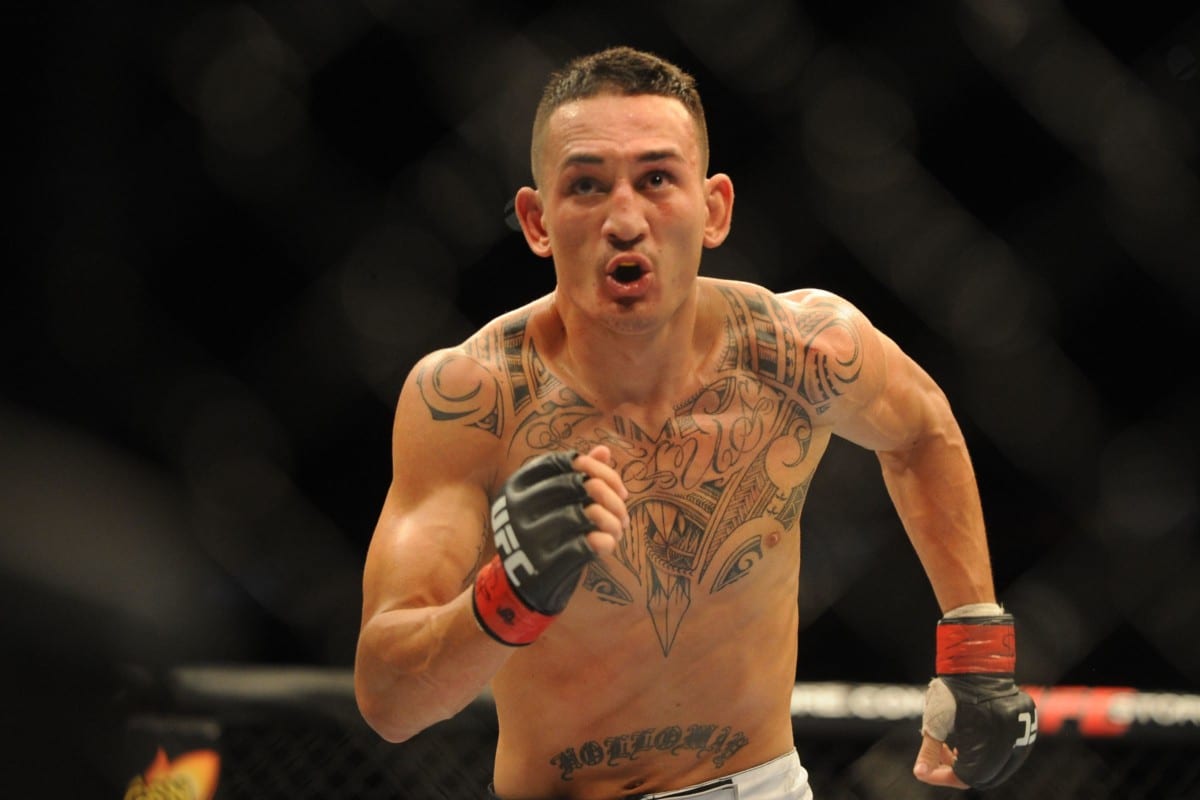 Max Holloway has defeated Jose Aldo for the second time, and in doing so successfully defending his world featherweight title.
In the first, the bout was spent range searching. While Holloway landed a few nice lead hooks, few really had enough power behind them to cause Aldo real trouble. For the Brazilian, he threw punches with more power, but connected with none until the very end of the round, where he caught Holloway after a taunt.
That pattern continued through the second, before coming to life in the third. The two began connecting with strikes, and got into a number of exchanges, both landing plenty of shots. While Holloway was perhaps the more fluid fighter, Aldo's head movement and ability to slip strikes was as sharp as it's ever been.
But, eventually the Hawaiian — as he so often does — got comfortable and began throwing his usual barrage of punch after punch, which slowly but surely caught Aldo. The head movement slowed, and Holloway's output increased, and soon the contender was on the floor and the stoppage was announced.
In reality, the contest looked much the same as their first, with Aldo's ability shining in the early stages until Holloway found his rhythm and threw too many punches at once for Aldo to cope with.
"At the end of the day, it is what it is!" Holloway said in his post-fight interview. "All due respect to Aldo. He is a hell of a technician but this is the Blessed Era. This is something new. He kicks very hard but I think we passed the test. I took him into deep waters. Tonight was a Hawaii vs. Brazil thing. My bother Yancy did his thing tonight. I did my thing. All of these guys are cupcakes and I love cupcakes. I look forward to the new flavor but I'm going to eat them all."
Comments
comments