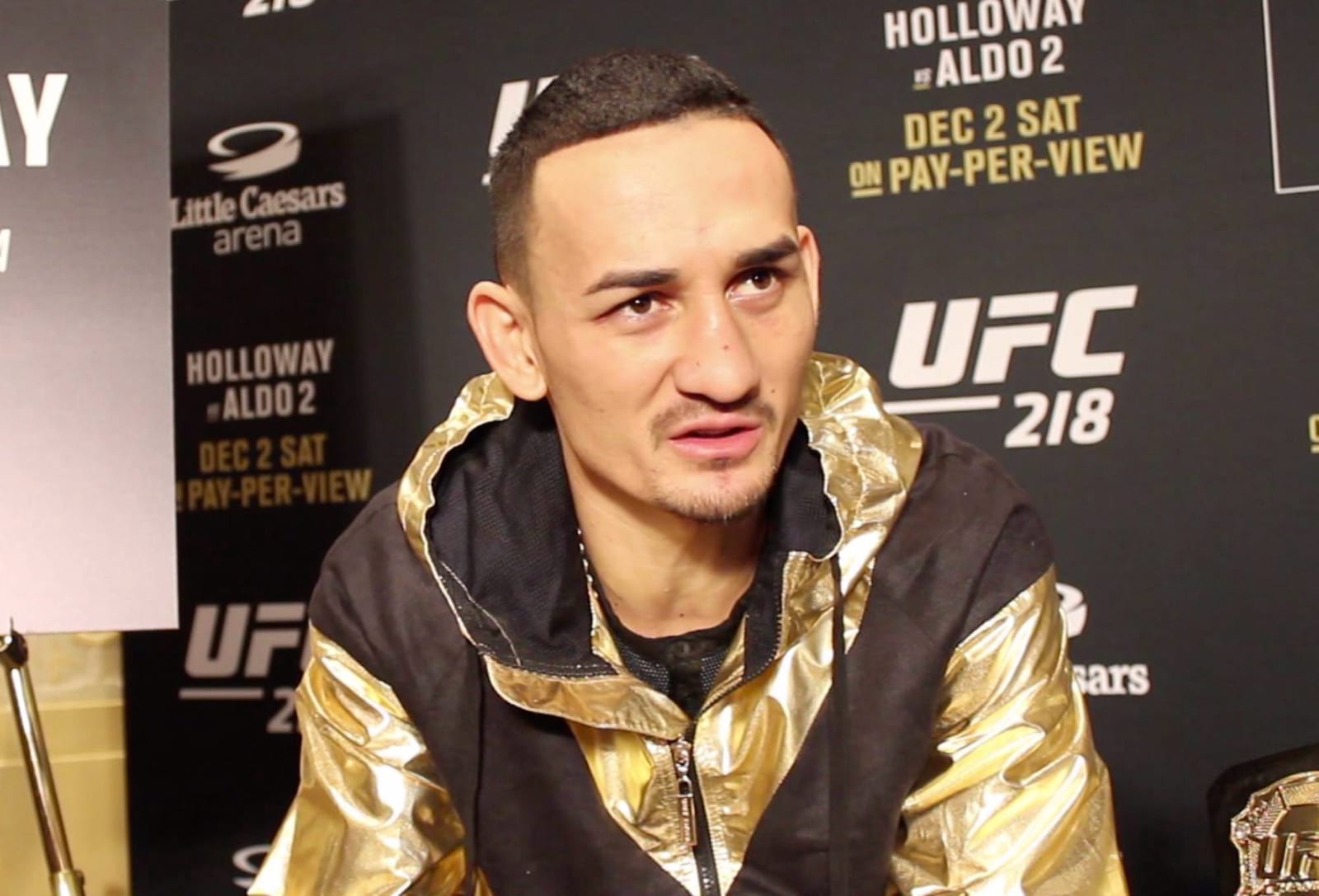 Max Holloway is 25-years old, and a UFC champion of the world. But while it may be easy to start walking with an extra pep in your step at that point, the Hawaiian refuses to stray far from his roots, and believes it's something that makes fans care.
Perhaps he's right. At the UFC 218 open workouts, there was no denying who was the fan favourite. Holloway came out to a rowdy Detroit crowd, all of whom appeared to be firmly on the 145-pound champion's side. After having some fun with those in attendance, even bringing a heckler onto the stage at one point, Holloway thinks that it's all stemming from his ability to be relatable.
"I think it's just how relatable I am," Holloway said at the UFC 218 media day in regards to his warm reception. "I'm not far off. You know, Kevin Durant once said something super cool I thought that was funny, he said 'look guys, I'm a superstar yes, but we're not that far off. I drink sometimes, I give shit to my friends, I slide in DMs'. We're the same. We're the same people."
On Saturday, Holloway will be facing his first title challenger — the man he won the belt from in the first place, Jose Aldo. The two meet in the main event of UFC 218, and instead of showing any signs of frustration at the late name change, Holloway remains buoyant about stepping into the cage once again.
"I'm excited," he said. "Every single fight I grow, I grow. I'm never, ever okay with being okay, I want to be the greatest I can be, and I'm getting ready for the greatest Jose Aldo. I hope he's getting ready for the greatest Max Holloway because he's going to see it."
Comments
comments