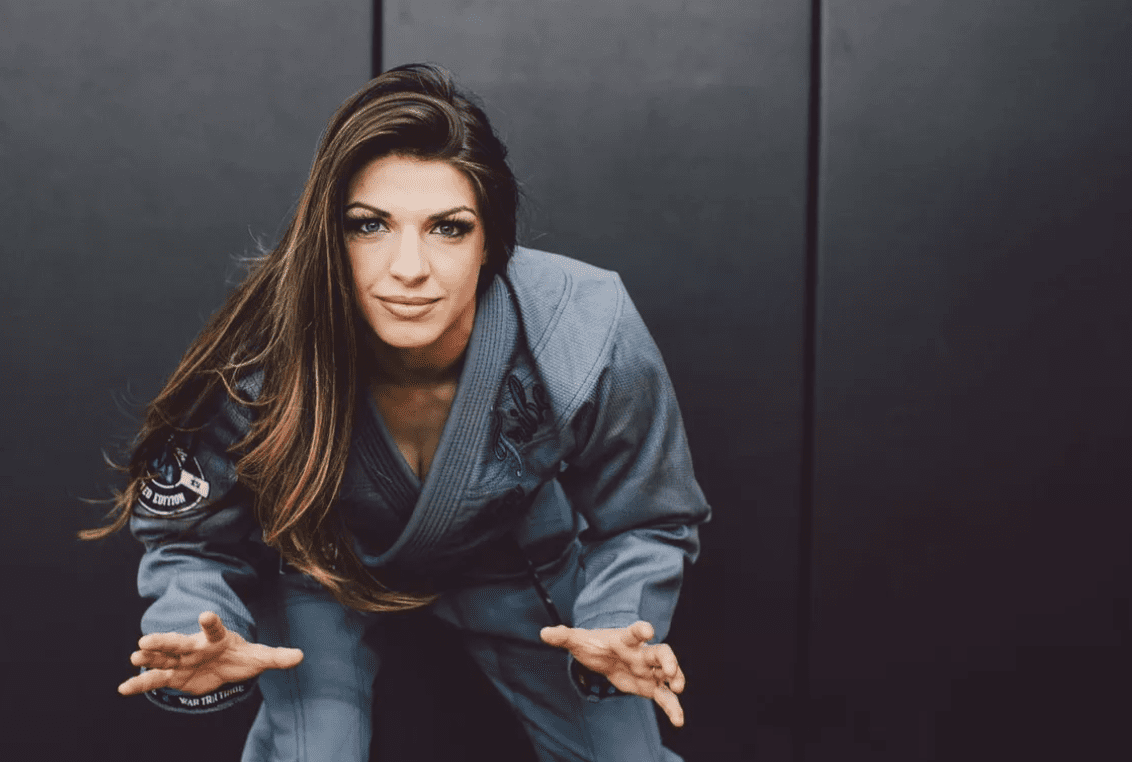 Well, it wasn't easy, but Mackenzie Dern has started her UFC career with a victory.
The much hyped jiu-jitsu phenom made her professional debut against Ashley Yoder at UFC 222, going three rounds in a scrappy, back and forth affair. In the end, two of the three judges gave the contest to Dern, sending her to 6-0 in her mixed martial arts career.
While Dern did emerge as winner, Yoder proved herself to be a game opponent, even dropping Dern through the second with a big left hand. Still, Dern had done enough — particularly late in the third where she nearly sunk in a choke — in the eyes of the officials.
And, despite many predicting she could struggle under the increased spotlight of the UFC, Dern said she didn't encounter the infamous first time UFC nerves.
"I am so happy to be here and, to earn my first UFC win, it feels absolutely amazing," Dern said post-fight. "I'm very hard on myself so I really wanted to get the submission. I'm a jiu-jitsu girl so that's always the goal and I'm disappointed unless I get it but I am also much more than just jiu-jitsu so going out and fighting a lot of stand-up was a fun and I'm glad I got to show that side of my game.
"I landed a lot of heavy shots in the first round and I'm proud of that. I want to continue to improve in all areas of the sport and I think tonight showed that I am working hard to be a well-rounded mixed martial artist. I can't wait to get back out there and fight again. I am hoping to fight in Rio at UFC 224. Brazil is one of my homes and it would be an honor to fight for UFC in Rio."
The Spider Monkey is up to the challenge! #UFC222 pic.twitter.com/5it3dtSghD

— FOX Sports: UFC (@UFCONFOX) March 4, 2018
Mackenzie Dern wins her UFC debut by split decision over Ashley Yoder, but did the judges get it right? #UFC222 pic.twitter.com/Zd6JJQepbP

— FOX Sports: UFC (@UFCONFOX) March 4, 2018
Highly rated women's strawweight prospect Mackenzie Dern claims a split-decision win on her UFC debut 👊

That's the end of the prelims, now for the #UFC222 main card!

📺 BT Sport 2 HD pic.twitter.com/UOellXjP6P

— UFC on BT Sport (@btsportufc) March 4, 2018
–
Comments
comments