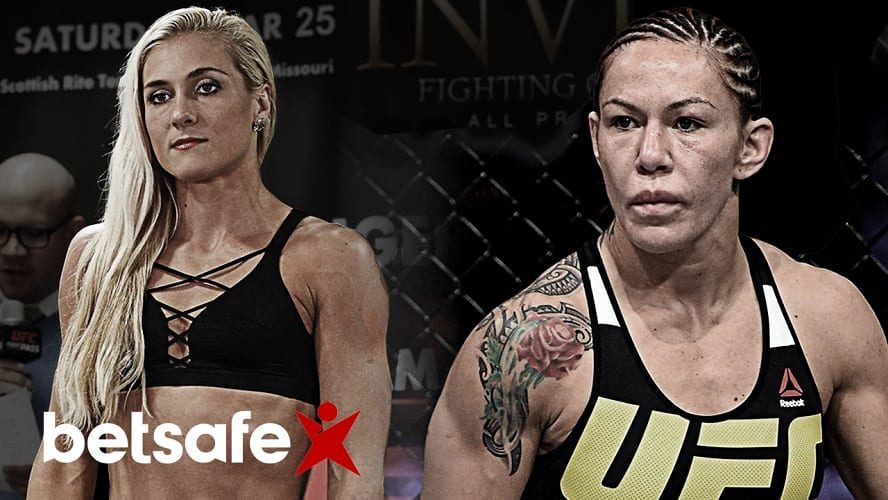 So dominant has Cris 'Cyborg' Justino been in the UFC women's featherweight division which was essentially created to house her significant talents that it sometimes appears as if the Brazilian has no equal.
Undefeated in her last 20 bouts, including four on the trot in the UFC, Cyborg presents a quandary that none of her opponents have seemed capable of cracking in more than a decade. She owns an oppressive, technically sound striking game which often overwhelms her, rarely affording her competition even a moment's rest inside the cage — a strategy which has led to 16 knockout victories in her 19 career wins.
Her challenger on Saturday, the incumbent Invicta 135-pound champion Yana Kunitskaya, has quite the task ahead of her. While no blueprint exists to defeat to Cyborg, it is likely that if the Brazilian does show frailties in competition they will come on the ground and a ground-heavy, submission based assault seems to be the Russian's best chance of emerging from Las Vegas with the women's featherweight title and with one of the bigger upsets in MMA history under that belt.
Kunitskaya is well versed on the ground and capable of submissions from the top and the bottom but getting the fight into these areas will be difficult, as Cyborg is arguably the most explosive athlete in the history of women's MMA and if she is able to maintain her distance and not falling into the Brazilian's rhythm she will have a chance at the upset.
Cyborg is the overwhelming favourite with odds of 1/18, while you will get 81/10 on Kunitskya at the time of writing.
The Pick
The odds in situations like this rarely lie. Cyborg hasn't even come close to experiencing defeat in years and the most likely outcome is that Kunitskaya will fall foul to the same method of defeat that many of her opponents do. She'll be rocked on the feet sometime in the first two rounds, where Cyborg will follow her down and finish the fight via quick TKO.
Comments
comments