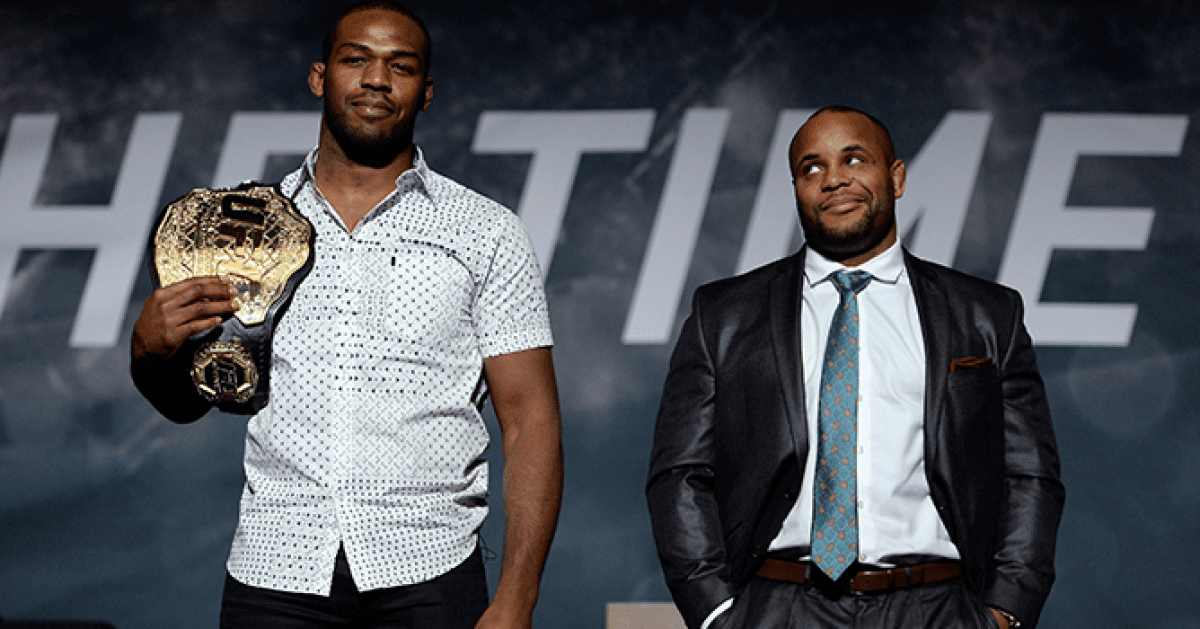 Daniel Cormier won't allow himself to be invested in Jon Jones until he knows there is a chance the pair can meet back in the cage.
Jones appeared in front of the California State Athletic Commission earlier this week, where his license to fight was revoked and he was fined $205,000. He is set to go on to face USADA and could still be looking at a lengthy suspension from the sport.
But, while Jones mentioned during his hearing a desire to "take that belt off Cormier," his old rival won't be offering the same shade in return. Instead, the UFC light heavyweight champion is focused on the tasks in front of him — filming The Ultimate Fighter and fighting heavyweight champion Stipe Miocic.
"I wasn't watching," Cormier said, speaking with TMZ about Jones' hearing. "I was filming the show. I honestly haven't paid that much attention to it. I told you guys I moved on. I have to move on.
"I have disconnected myself from that man and his issues. Once things have sorted out then I guess I'll pay attention again."
While he might be being aloof at present, Cormier has made no bones about wanting to face Jones for a third time. Currently, Jones is the only man Cormier has been defeated by in mixed martial arts, most recently in August last year. While that bout was overturned to a no contest due to Jones subsequently failing a drugs test, Cormier has made mention of desiring a chance at redemption.
Still, with that being said, Cormier isn't giving Jones a place in his head until there is actually an offer on the table for fight three.
"I don't feel bad for him," Cormier said. "Again, he put himself in all these situations. They were not forced on you. That's his reality now.
"I've got bigger fish to fry, Stipe Miocic, and becoming two-division champion. Maybe [Jones can] get an opportunity to take both belts from me or something, I don't know."
Comments
comments