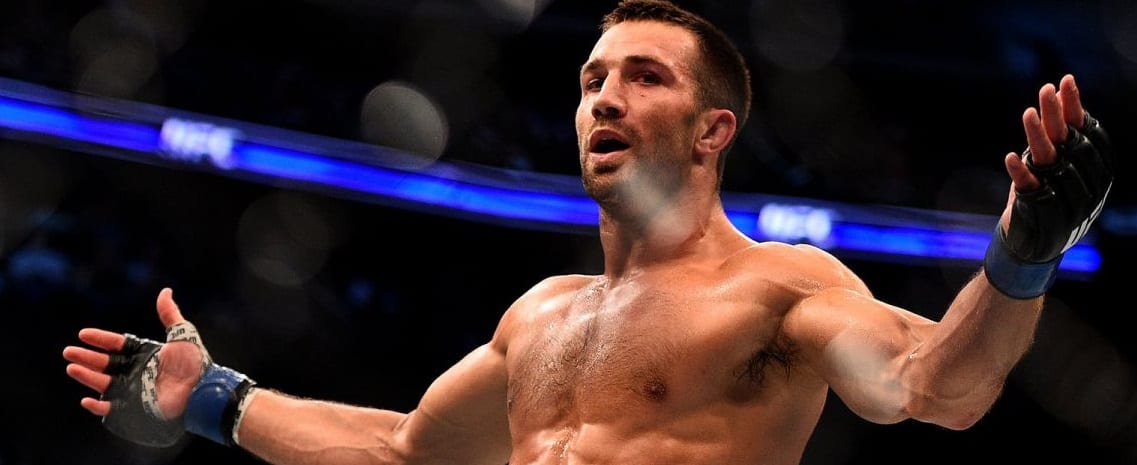 Former UFC middleweight champion Luke Rockhold says the UFC have reached out and offered him the opportunity to face Anderson Silva at UFC 212, after Kelvin Gastelum was forced to withdraw after failing a USADA test for THC.
"Right now, Anderson Silva was thrown on my doorstep," Rockhold said, speaking with Brett Okamoto of ESPN. "I gladly accepted it. It's a fight that gets me excited, it's Anderson Silva, a guy that I've wanted to fight for a long time. He called me out back in Strikeforce, now here we are. I think it's a good time for the fight.
"His opponent fell out, and I'm ready to step up, so we'll see if he accepts the fight. I'm ready to go."
Luke Rockhold (@LukeRockhold) says UFC asked if he'll fight Anderson Silva at UFC 212 and he accepted, but doubts Silva will take the fight. pic.twitter.com/Bc2GCT2mQq

— Brett Okamoto (@bokamotoESPN) April 8, 2017
"That fight has been offered and we have accepted," Rockhold continued. "We will see if Anderson accepts. From what I understand, he likes to dance around and pick and choose his opponents. I don't have a good feeling he's going to take the fight. I called him out after the Bisping fight, and I thought it was a good time then, and he did not want to go."
And it appears as if Rockhold is right to be skeptical. It seems that Silva has other names on his mind, and has no interest in facing the current number two ranked middleweight.
Just heard from Anderson's camp: "We're already looking at different options, and Luke Rockhold is not one of them." So, there goes that.

— Brett Okamoto (@bokamotoESPN) April 9, 2017
—
Comments
comments