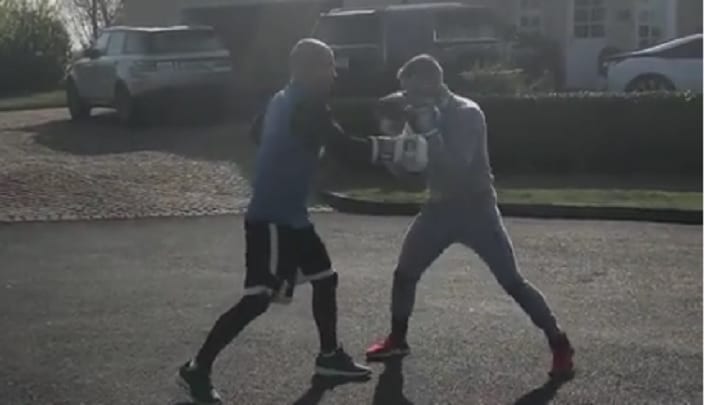 With massive fights on the horizon for them both, Conor McGregor and Artem Lobov hit the asphalt yesterday for an impromptu sparring session.
The two clips, which appeared on Conor McGregor's official Instagram page, showed McGregor giving advice to friend and training partner Artem Lobov ahead of the Russian Hammer's upcoming UFC bout later this month.
As McGregor wrote accompanying the clip: "Helping Artem prepare for his next K.O victory in 2 weeks time! He will be the first Russian UFC World Champion. He has been with me from the very start."
Lobov faces Cub Swanson in the main event of UFC Fight Night 108 in Nashville on April 22nd, his first headline slot in his UFC tenure, while McGregor, according to his coach John Kavanagh, has begun his preparations to face Floyd Mayweather later this year.
And, judging by the clips below, both are looking sharp.
.
Comments
comments