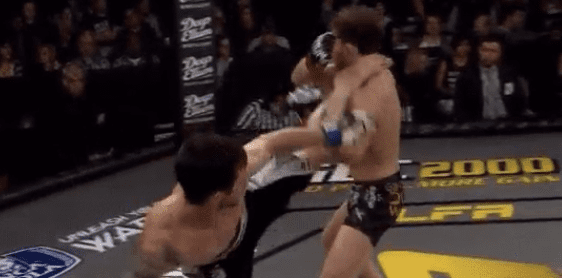 Professional wrestling and mixed martial arts are something of odd cousins. While both have separate worlds, every so often, the two find themselves crossing over to interesting results. 
Whether it's Brock Lesnar going to the UFC, or Ronda Rousey going to the WWE, or just some dude kicking another guy in the face really hard, the worlds coming together is always mildly curious. Case in point, Legacy Fighting Alliance 33.
In one of the bouts, Kevin Wirth found himself being shared around the internet after landing a kick to his opponents face that looked eerily similar to the finishing move of WWE Hall of Famer Shawn Michaels.
Superkick party. #LFA33 pic.twitter.com/8Dx4GBN0u2

— Justin Hartling (@justinhartling) February 17, 2018
Check out the quality kick in the video above.
Comments
comments