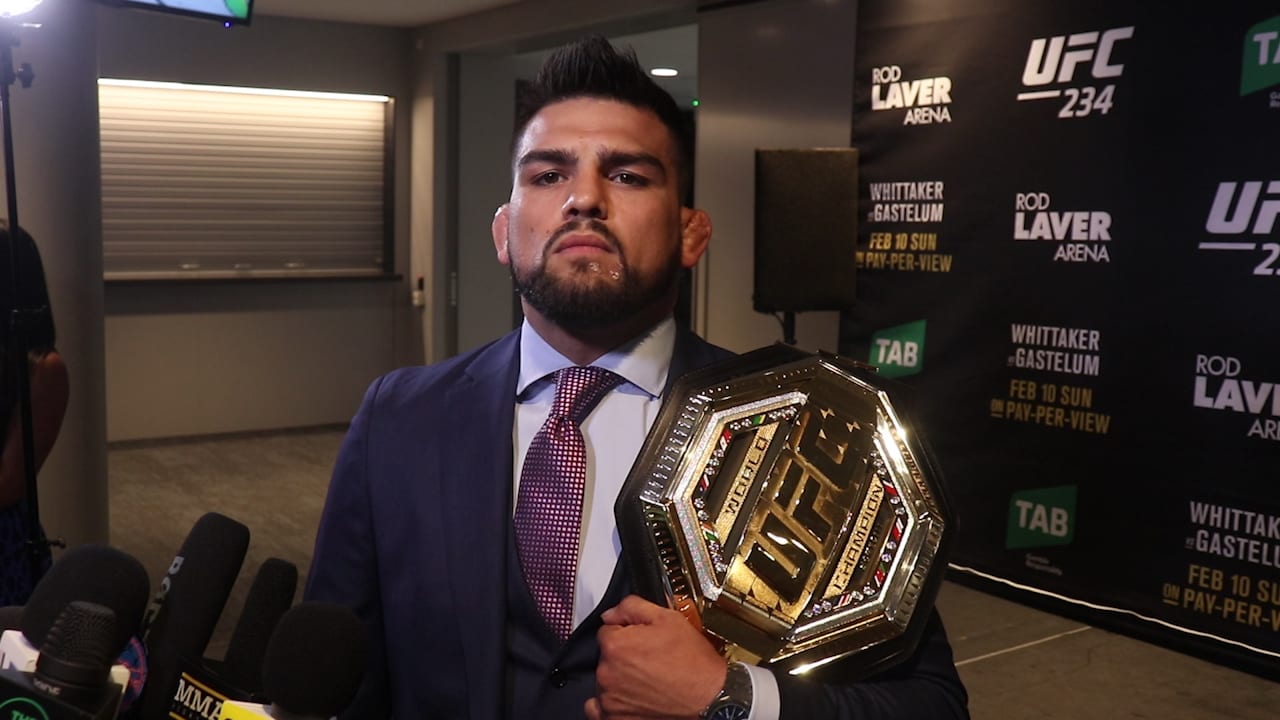 Kelvin Gastelum has declared himself the UFC world champion after Robert Whittaker was forced out of their title fight in Melbourne, Australia.
The middleweight contender came backstage to talk with the media after losing his chance to fight for gold, and came adorned with a world title belt over his shoulder. And, according to him, it should be considered official.
"This is my belt," Gastelum said. "I earned this. I showed up, traveled thousands and thousands of miles from home, made the weight. In my world, the wrestling world, if the guy shows up and makes the weight, for some reason cancels the bout, the guy forfeits the match – I win. I am the champion.
"This was the hardest camp of my life, so for them to rip this opportunity from me, I ain't going to have it," he continued. "I'm not going home empty handed. I promised my people I was going to go home with some hardware and here I am. I'm going to go home with the belt. Hopefully Rob heals up and I'll give him a crack at the title."
–
Comments
comments