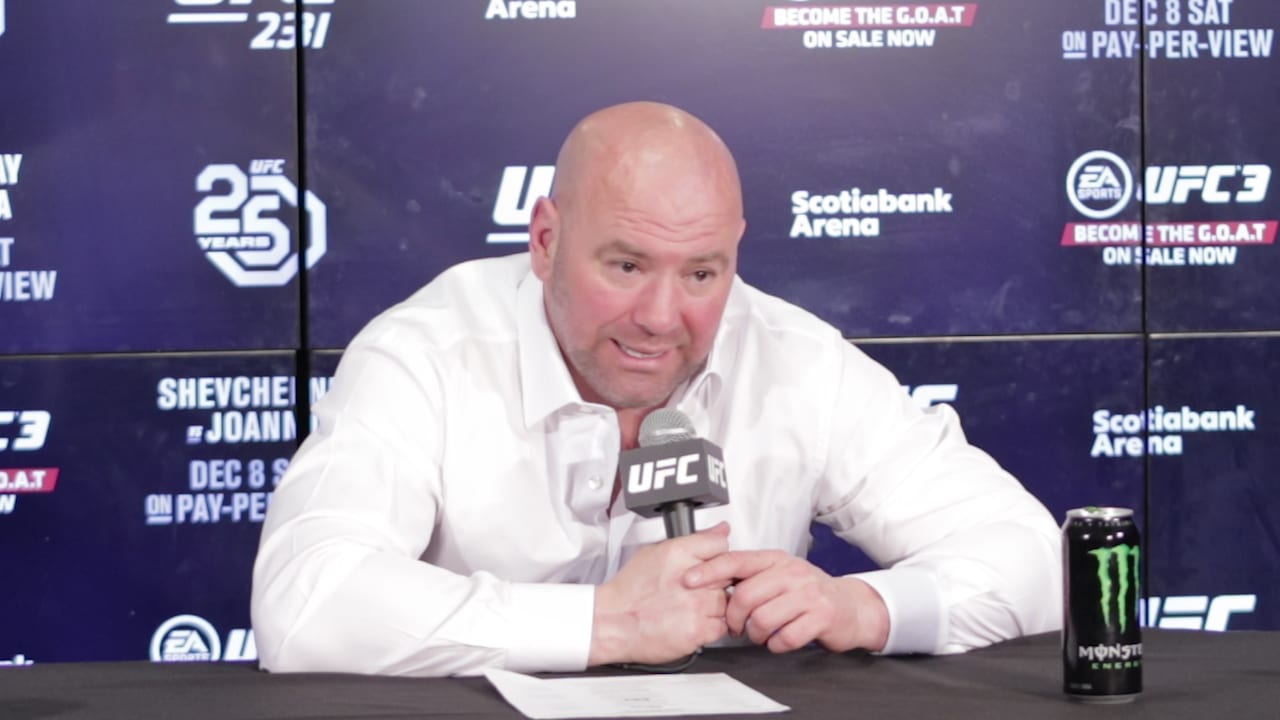 When Robert Whittaker was forced to pull out of UFC 234 after suffering a hernia on fight day, fans were understandably disappointed with the loss of their card's main event.
Ask UFC president Dana White, however, and it seems it's a minor miracle it happened when it did.
"He's in the recovery room with his wife and his family," White said, speaking with Megan Olivi backstage at UFC 234. "This is one of those freak accidents where the doctor said he'd literally never seen this type of injury in a young person. This usually only happens to old people. His bowel and his intestines poked through the hole and it didn't happen yesterday after the [weigh-ins]. They think he had this problem and it's been going in and out.
"And it's one of those situations had it popped out during the fight, it could have been fatal for him. So this is really serious, we don't know exactly what happened with the doctor. Hopefully they popped it back in and sewed it up and if that's the case, he'll be four weeks. This was a freak, freak injury, less than one percent — our doctor here at the UFC, who's been doing this for 30 years, has never seen it ever in his career and not in a young person. It's usually in much older people."
UFC 234 continues on, with Israel Adesanya vs. Anderson Silva moving to the headlining spot.
Comments
comments