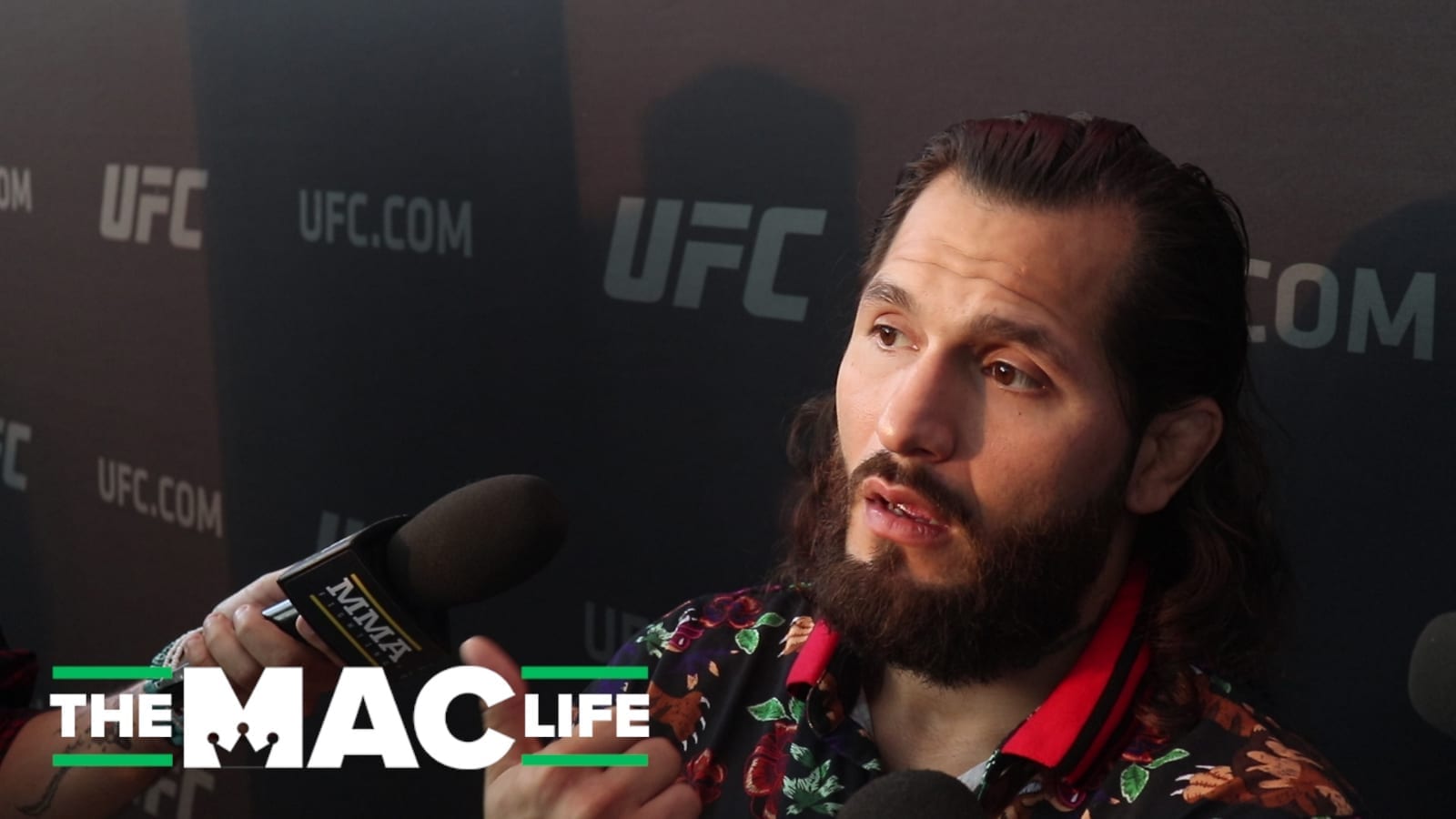 At the UFC 239 media day in Las Vegas, the fighters from Saturday night came face to face. While there are two championship fights on the card, it wasn't either bout that garnered the most attention. That honour went to Ben Askren and Jorge Masvidal.
Their face off was the first time the pair had met in an official capacity since their bout was announced. But, as Masvidal revealed immediately following the staredown, it wasn't the first time they met during fight week.
"I saw him yesterday when no media was around, just in the lobby I was doing a photoshoot and he was being his pathetic self, walking around, and I jumped up on him," Masvidal said. "And he just fucking froze. And then he started talking and walking away, and I said, 'Be a man, come talk to me', [and he said] 'I have to use the bathroom'.
"He's just a fucking coward. He [talks] and did a hell of a fucking speech [at our face off] or whatever the fuckl he was trying to do — and that was premeditated. That was him thinking weeks in advance: 'What am I gonna tell Masvidal when I finally see him?' but you see him on the fly and we're face to face? His behaviour is that of which he is. A bitch. A fucking slut."
The pair will come face to face once again tomorrow evening at the ceremonial weigh-ins.
Comments
comments