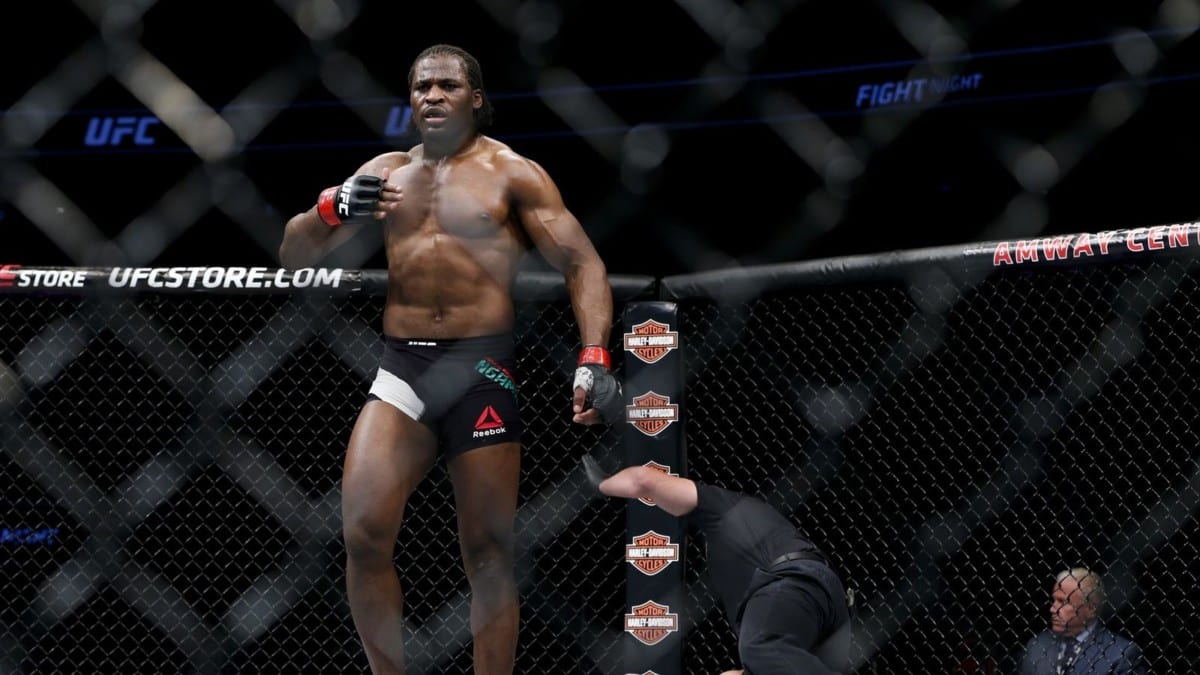 UFC light heavyweight champion Jon Jones has a tough assignment this weekend at UFC 239 where he takes on the latest challenger at 205-pounds in Thiago Santos but one former UFC champion predicts that there is only one fighter with the necessary tools to dethrone the (pretty much) undefeated champion.
Michael Bisping knows a thing or two about upset results in mixed martial arts. The Brit was a heavy underdog going into his short notice middleweight title fight in Australia against Luke Rockhold three years ago but a double salvo of left hooks he landed in the first soon ended the fight — and proved the Vegas oddsmakers wrong in the process.
In most people's books Jones presents a more robust challenge to his opponents that Rockhold does, but nonetheless Bisping says that the upset defeat is out there and he has picked his favourite to do it.
"I can't help but think that Francis Ngannou pretty much knocks out everybody right now," Bisping said to his 'Believe You Me' podcast of the gargantuan French-Cameroonian heavyweight who has wracked off recent wins against Junior Dos Santos, Cain Velasquez and Curtis Blaydes in a combined total of around two minutes and fifteen seconds.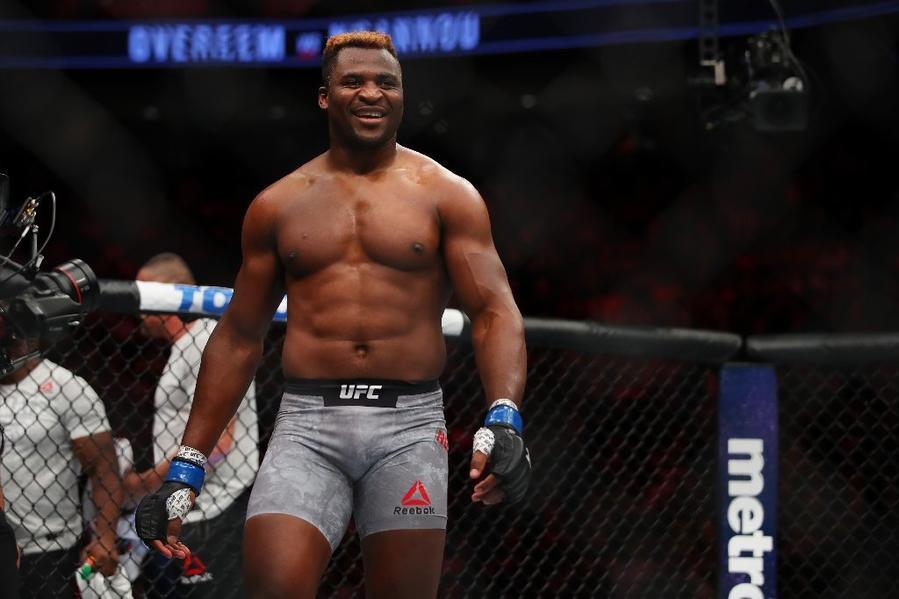 "Of course I think 'DC' would be the worst matchup. 'DC' would be the worst matchup because of the wrestling. And of course Stipe [Miocic] beat him as well, so we can't do a disservice to Stipe. But I've got a feeling Ngannou would beat Jones. I just do. I know Jones is a good wrestler, he's got a real nice, fast double leg entry. But I don't know, I reckon Jones vs. Ngannou, Ngannou takes it."
Some people will point — correctly — to the fact that Ngannou was thoroughly bested by former champ Stipe Miocic in January of last year as evidence that Jones could employ a grappling heavy approach to neuter Ngannou's ungodly power. Bisping isn't convinced.
"I'm telling you, [if] Ngannou connects with Jon Jones flush, Jones is going to sleep. That's a fact. I'm sorry, I'm not being a hater on Jones for saying that. I'm being pro-Ngannou."
Comments
comments