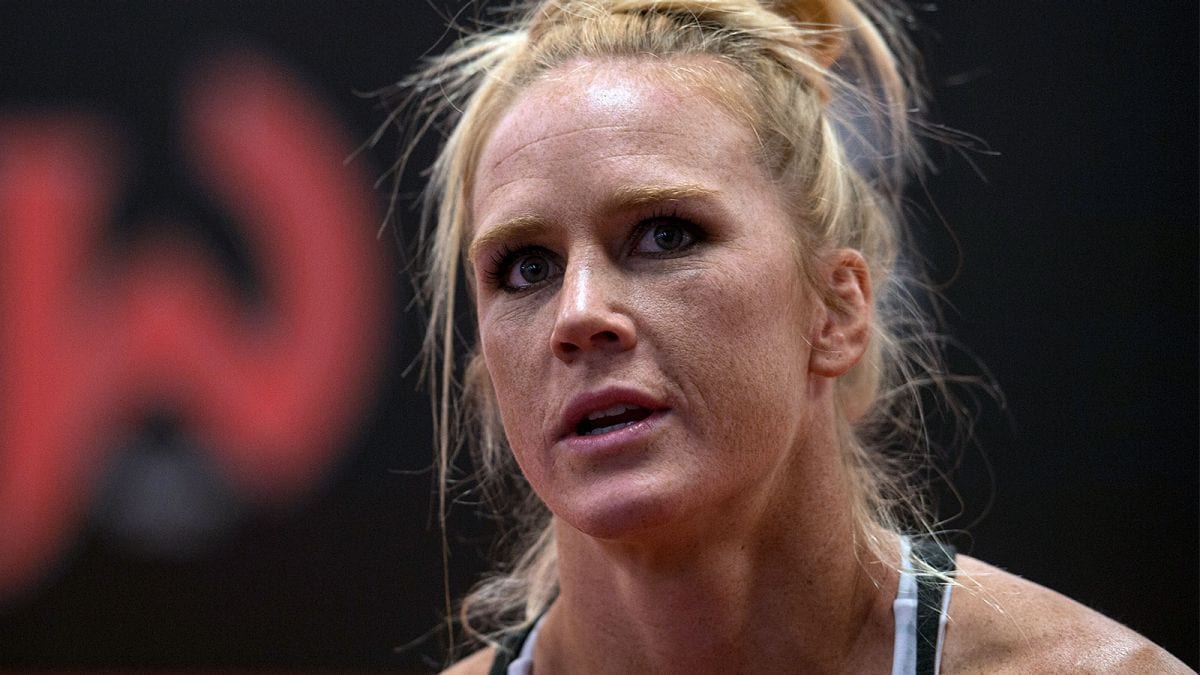 For the second time in her career, Holly Holm is stepping into the Octagon to fight an unstoppable force for a UFC world title.
And for the second time in her career, Holm is adamant she's the one to silence the doubters and raise the gold after beating the unbeatable. First of it was Ronda Rousey, whom Holm defeated when Rousey was at the height of her powers. This Saturday night against Amanda Nunes, Holm plans on doing it again, even if people continue to believe she can't.
"I understand that other people might think this is a shock, but for me to come in here, we really believe we can do this," Holm said, speaking after her open workout in Las Vegas. "So to win this fight isn't going to be shocking to us. But I hope the people who believe I can't do it, I hope it shocks you."
For most pundits, Saturday's fight seems to be a simple case. It's the bull vs. the matador. Should Holm have any chance of winning, she'll need to avoid Nunes' power. Certainly, Holm sees the logic.
"I know power is one of her things," Holm said. "It's not just the fight with Cyborg. I think that's the one that stands out the most. It's the most recent, and Cyborg's known for the same thing, so it was that big of a big deal.
"There's a lot of times that people have given her harder times that aren't standing and banging with her. … Here's the biggest thing about all that: I'm not Cyborg, I'm not Shevchenko, I'm not Miesha Tate – I'm Holly Holm, and this is going to be a totally different fight."
–
Comments
comments