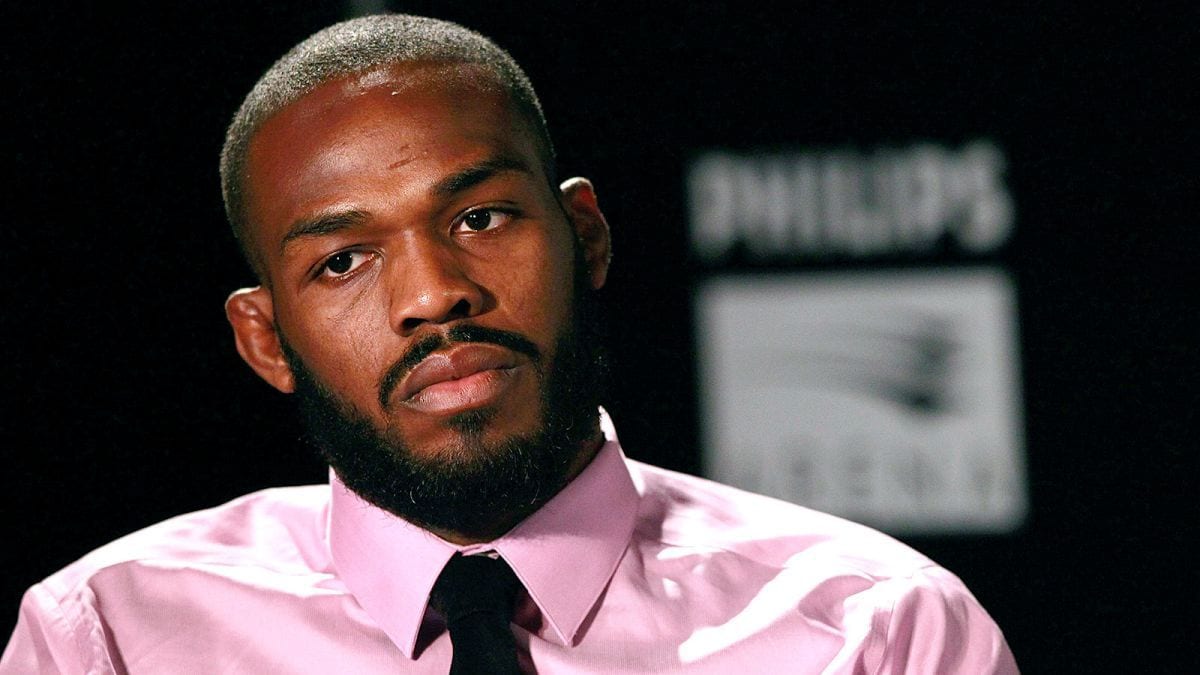 The police bodycam footage of Jon Jones' arrest reveals the UFC light heavyweight champion was anything but combative.
Jones was given a sobriety test on the side of the road on Thursday night in Albuquerque, before he was given a breathalyser which revealed him to be roughly two times the legal limit. He was subsequently arrested for aggravated DWI and negligent use of a firearm.
In bodycam footage released the Bernalillo County District Attorney's office, Jones is asked by the officers why he's outside while New Mexico is having a stay-at-home order to deal with the coronavirus pandemic.
"I got stir crazy. I got pulled over just being nice, being nice to the homeless people," Jones said. "I literally just got stir crazy. I just wanted to have a drive. This is my first drive in two weeks. And I saw these homeless guys, I was being nice to them, having a conversation with them, treating them like humans."
During the sobriety tests, Jones is asked to walk in a straight line and alphabet exercises. He is then placed in handcuffs and is told he's under arrest. At that time, Jones begins to get emotional.
"Sir, if it's not too much, could you roll down the window?" Jones said to the officer, as well as telling them through tears, "I just want you to feel comfortable."
It's the latest in a long line of legal troubles Jones has been in, including his most infamous controversy when he got into a hit and run car wreck which involved a pregnant lady after he ran a red light, crashed into a car and fled the scene on foot.
In 2012, Jones was also arrested for driving under the influence, when he crashed his car into a pole.
Comments
comments