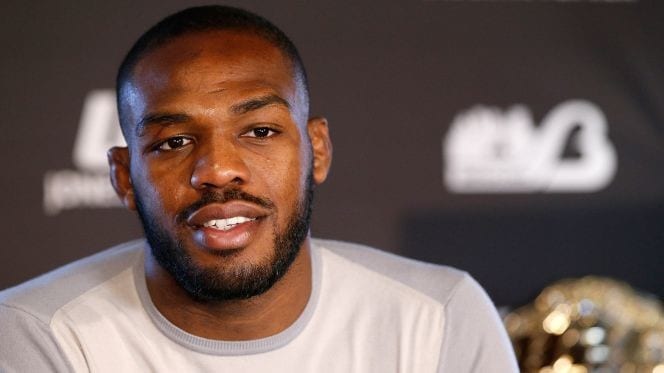 At UFC 214, Jon Jones re-established his claim as the greatest mixed martial artist in the world. But with multiple years spent on the sidelines, the UFC light heavyweight champion is wasting little time in concreting his legacy.
To do that, Jones is looking up.
Plenty of talk has emerged since Jones' win over Daniel Cormier about a potential bout with WWE star Brock Lesnar. Certainly meeting the label of superfight, a Lesnar/Jones match-up would likely do incredible numbers at the box office.
Perhaps that's why Jones is prepared to overlook the fact he wouldn't be winning any more gold with a win over the giant wrestler.
"I would love to be the heavyweight champion of the world," Jones said to Sports Illustrated. "Right now Stipe [Miocic] is doing a tremendous job, he's looking extremely impressive. I've never really studied him as an opponent, so I kind of naturally shy away from the fight — but I do that with everybody until I really study them and realise where I can beat them.
"But with a guy like Brock Lesnar, it's just such a win-win situation. Where fighting a guy like Stipe, who is relatively unknown to the general public, I mean only hardcore MMA fans know who he is. Where Brock Lesnar, that would get everybody excited."
—
Comments
comments