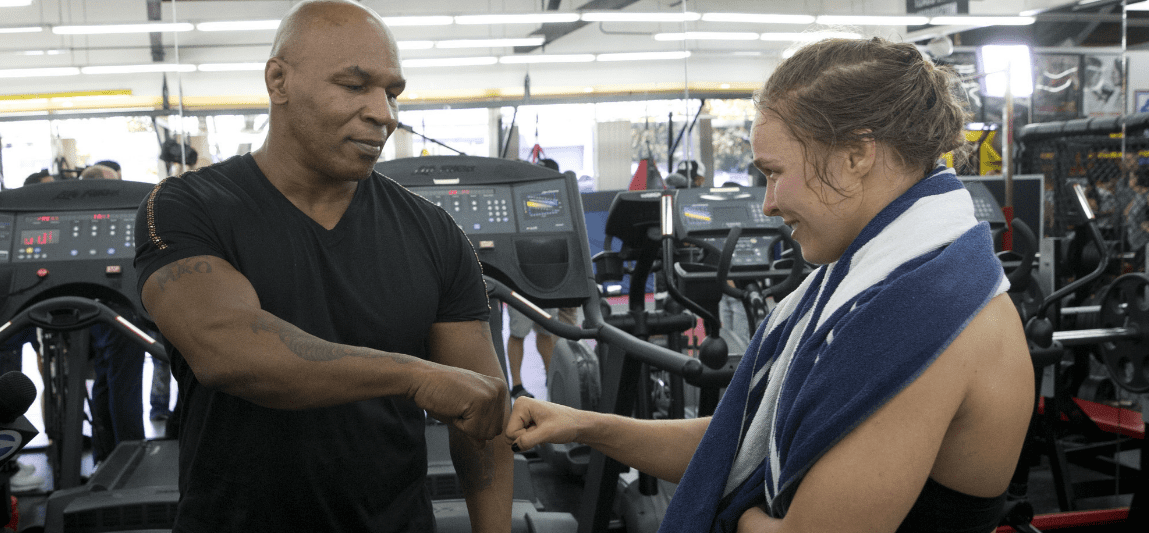 When Mike Tyson went on his initial run through the boxing heavyweight division, he brought with him a mixture of both spectacle and devastation the likes if which we didn't see again for years.
As boxing's popularity started to decline and mixed martial arts grew into the phenomenon we see today, plenty of fighters started to be compared to the boxing legends of old. Ask UFC president Dana White who the UFC's Tyson was, however, and he'll give you an easy answer.
"Our Tyson was Ronda Rousey, man," White said. "Ronda had this aura of invincibility that we've never seen before. That's why everyone was calling Ronda our Mike Tyson because she was the most dominant athlete on the planet. Conor [McGregor] is different. Conor is completely different than a Tyson – his verbal game, his picking the round."
Also similarly to Tyson, Rousey's time at the pinnacle of the sport appears to be over nearly as soon as it started. With two back-to-back losses, both exceptionally devastating, it seems the former champion is preparing for life away from fighting.
"People ask me, 'Do you think Ronda is coming back?' No. I think Ronda's going to retire," White said to MMA Junkie earlier this year. "Ronda hasn't retired, but my opinion is, I think she will."
Comments
comments