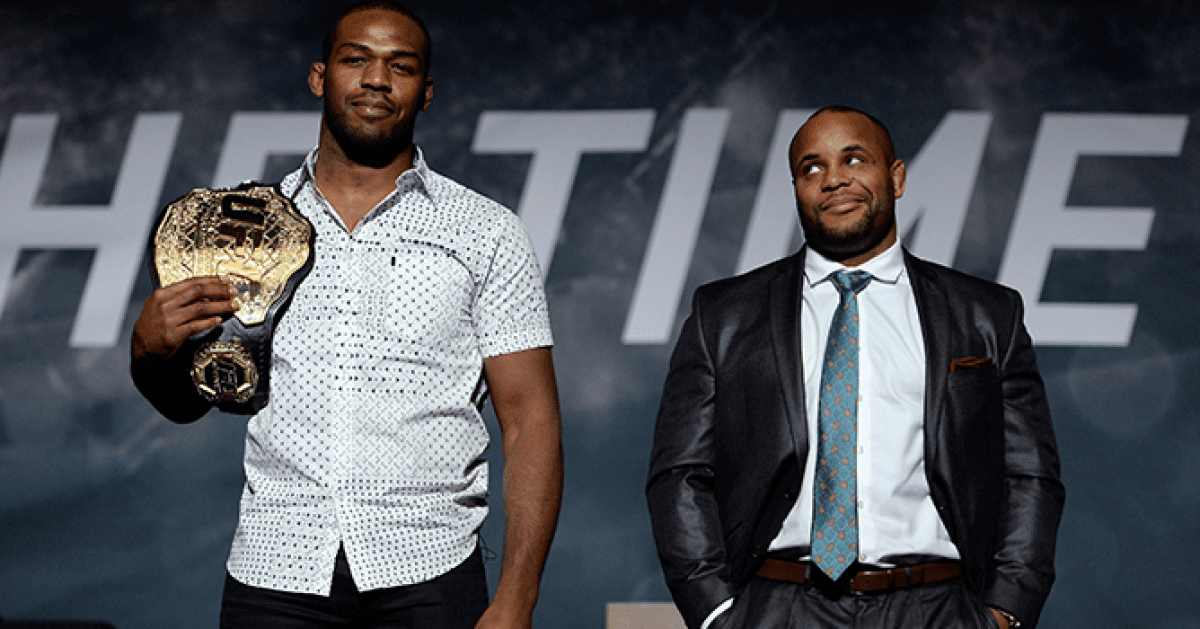 Death. Taxes, and Daniel Cormier getting into a back and forth with Jon Jones. All the certainties of life.
Ahead of UFC 214, Jon Jones and Daniel Cormier appeared on FOX to hype their upcoming grudge match. Unsurprisingly, things didn't remain cordial for very long.
When asked by Brian Stann whether the two could put their past issues behind them following the contest next Saturday, an un-enthusiastic Jones simply replied 'fuck D.C.', which of course sent the light heavyweight champion off.
"I have no desire to be friends with him," Cormier said. "… Every time going forward we see each other, there's still going to be issues, because either I'm going to smack him upside his head, or something is going to happen.
"We're not going to be friends, and we're never going to be able to be in the same space, because there will always be issues, because he's a punk. You heard him: 'Fuck D.C.' It's like you learned a new language. He can cuss in public. Good for you, Jon."
The two men have had a historic rivalry with each other over the past few years, with insults, brawls and one bout in the books. For the past two years, Jones — undefeated by anyone other than himself — who never lost the title in competition, has been forced to watch his greatest nemesis be proclaimed as champion.
Not that Cormier believes that puts the onus on him here.
"He got his belt taken away, Brian," Cormier said. "It's pretty self-explanatory, Brian. You're a smart guy, Brian. You know why he's not the champion any more. He got himself into trouble. I didn't have to beat him to become champion, because he beat himself."
But it was Jones that summed up the affair succinctly. After so much drama between the two, the former champion simply said "that shit doesn't matter."
The two meet next Saturday at UFC 214.
Comments
comments