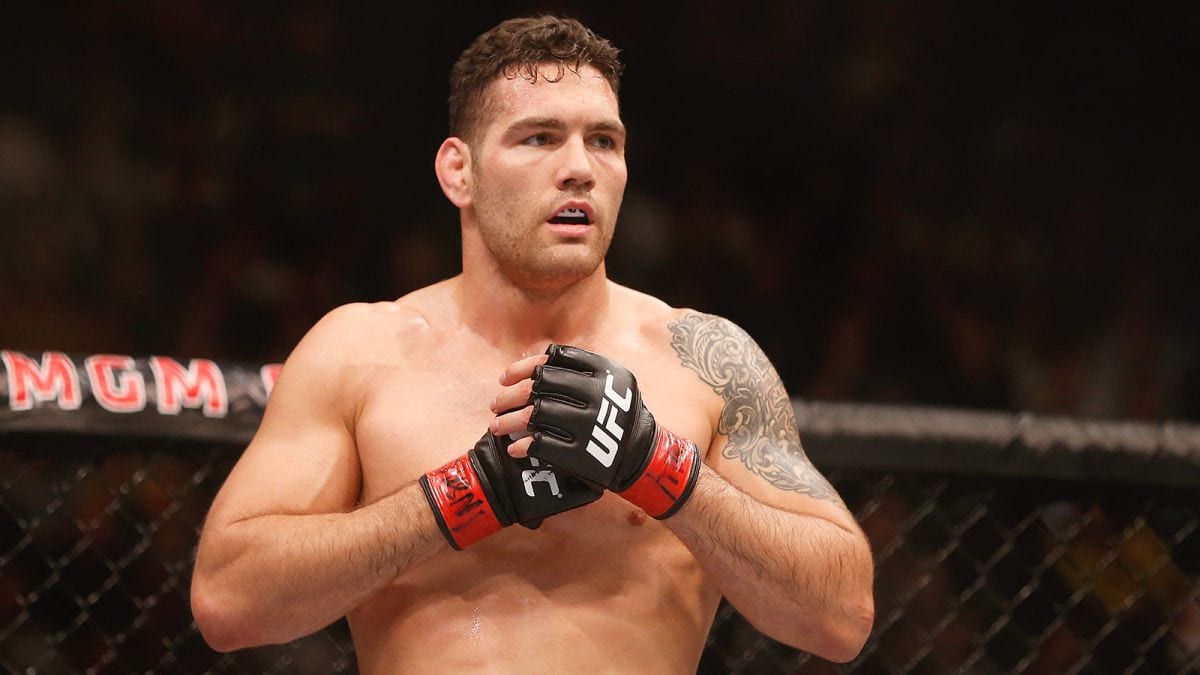 Chris Weidman has broken his three fight losing streak in his hometown of Long Island, New York.
The former UFC middleweight champion met and defeated Kelvin Gastelum via submission in the third round in the main event of UFC on FOX 25. It marks a solid moment of redemption for Weidman, who had faced the roughest patch of his career over the past year.
After losing to Gegard Mousasi a few months ago, many called for Weidman to take an easier opponent to re-adjust and pull back some momentum. When the Gastelum fight was announced, few felt it was a suitable calibre of opponent for Weidman's position.
But, the New Yorker proved the doubters wrong, and with a victory under his belt wasted no time in staking his claim to be back amongst the winners elite, calling out middleweight champion Michael Bisping.
"That British bum who is crying in his freaking house right now: I'm back baby," Weidman said post-fight. "I'm back. What's up? Stop hiding from the real men. Let's go, baby. I'm the champ and everyone knows it."
Bisping, naturally, wasted no time in responding.
Say my name bitch! @ChrisWeidmanUFC

— michael (@bisping) July 23, 2017
—
Comments
comments