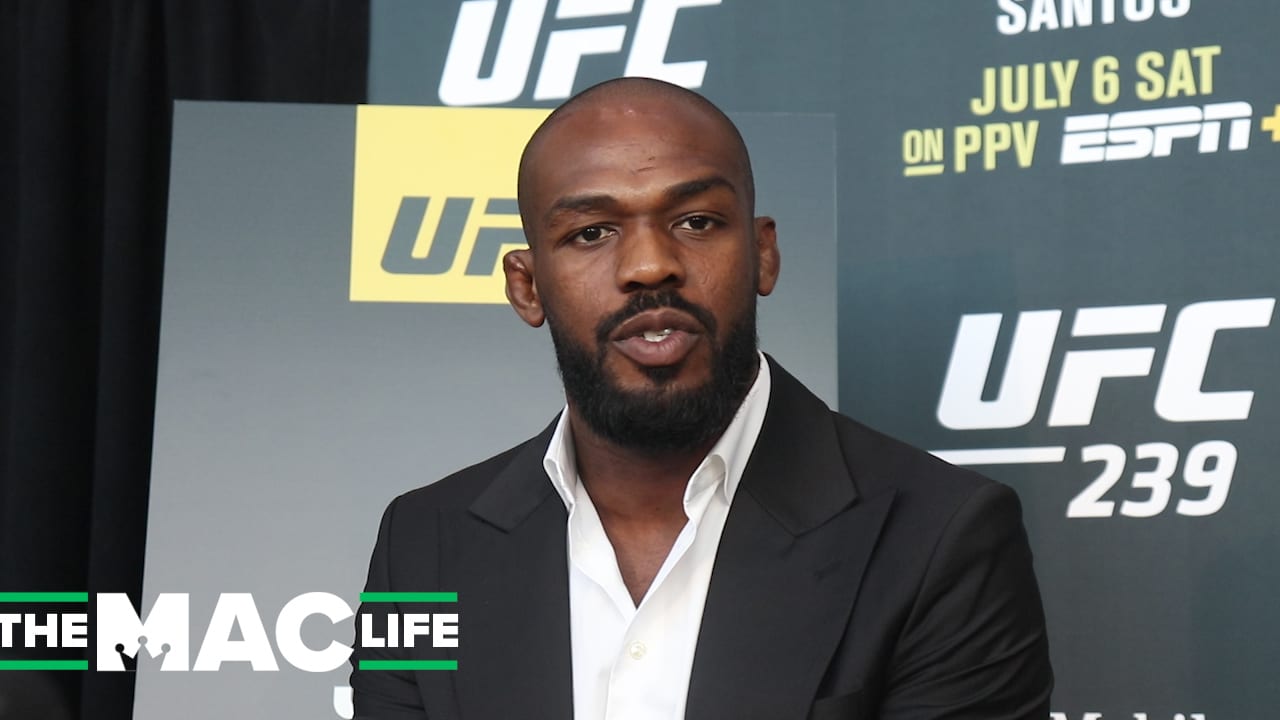 Sometimes it might not get noticed, Jon Jones enjoys playing games with the media.
Never is that more obvious than with the UFC light heavyweight champion's attitude towards a third fight with Daniel Cormier. Every time a microphone is put in front of his face, Jones is asked whether or not he'll move to heavyweight to meet his rival and fight for a title at a different weight class.
Sometimes, Jones says he has no interest in heading up, and instead would rather coax Cormier back to 205-pounds if he wanted a third contest. Other times, Jones makes it clear he could be swayed should the UFC made an offer he couldn't ignore.
In fact, he says, he believes it's nearly inevitable.
"The UFC, they hear me," Jones said at the UFC 239 media day. "I know they hear me. And when they're ready for that to happen and how they'll approach me if they want it to happen. … I think it's a very high percentage. I think there's about 90% chance it's going to happen.
"It's going to be you guys. It's going to be you guys who make it happen. You guys using your platforms to put the pressure on. Asking questions on like this: 'Why hasn't it happened?', you guys are interviewing Dana and asking him, 'What do we have to do to get you to talk to Jones with that wallet out'.
"He has it. I'm just respectfully asking for a bit more for a super fight."
Despite the fact Jones is open to the contest should the financials make sense, he maintains defeating Cormier to earn the double champion moniker wouldn't make anything any sweeter.
"To be champ champ would be amazing," Jones said. "Taking it from Daniel Cormier wouldn't mean anything to me. It wouldn't mean anything to me. I'd honestly feel a little bad, because he's a great champion. He respects himself, he carries himself well, he carries the sport very well. To derail such a good man, it's not why I'm here.
–
Comments
comments