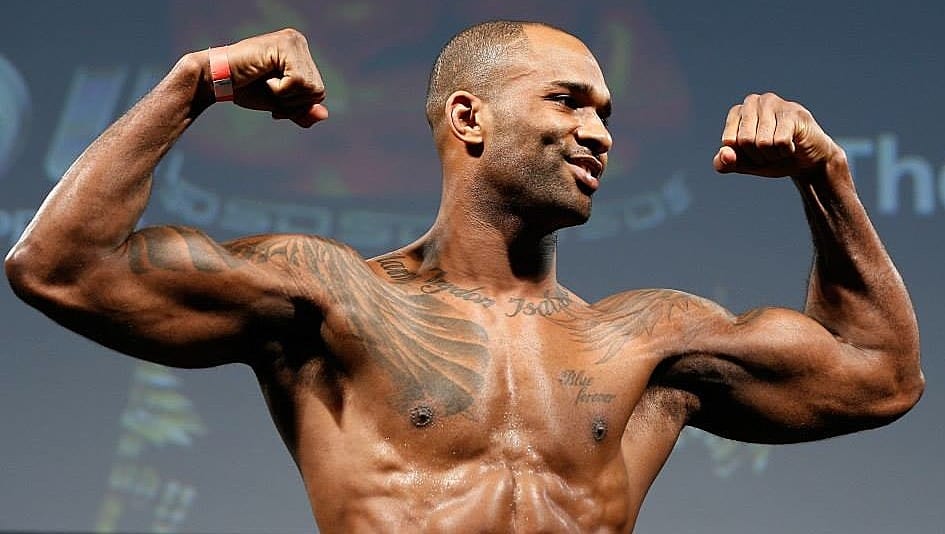 Jon Jones isn't the only UFC light heavyweight to dislike Daniel Cormier. Fellow 205-er Jimi Manuwa isn't a big fan either.
The two men have had a back and forth ever since Cormier's last title defence at UFC 210, where he defeated Anthony 'Rumble' Johnson. After holding his title high, Cormier turned and targeted Manuwa — who was sitting at ringside — with a verbal onslaught.
Unsurprisingly, the British striker has no love lost for the UFC light heavyweight champion.
"Fuck Daniel Cormier," Manuwa said, speaking with Kimura.se. "He's a fat wrestler, and I don't really give a shit what he says. Everyone says he's a really nice guy, and I don't really like him. He seems to me like a bully, sort of thing, and I don't like bullies.
"He's got the belt, and he's a great fighter and everything. I respect him for that. But as a person, I don't really like him. I don't like his attitude towards other fighters. He kind of looks down on people. So I don't really respect him. I don't believe he will get out of round two with me."
But, while Manuwa might view Cormier with animosity, the champion has nothing but love for his contender.
I love you Jimi. And no matter how bad u speak of me that won't change. Ur the best and good luck next week. Ur friend, DC https://t.co/SIiBATPv5v

— Daniel Cormier (@dc_mma) July 19, 2017
—
Comments
comments