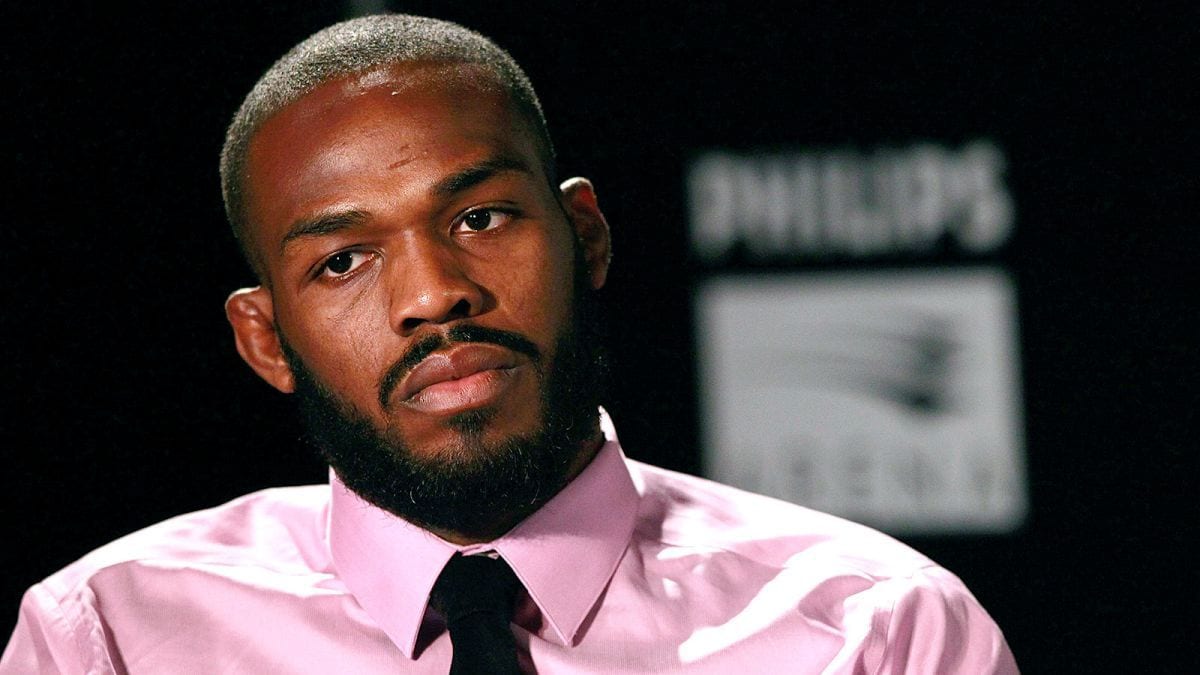 Jon Jones has spent over two years looking from the outside in at someone holding the UFC light heavyweight title that he never lost.
On July 29, he finally has his opportunity to put that right.
Jones faces long time hated rival Daniel Cormier for the 205-pound title at UFC 214, the latest in a string of attempts by the UFC to put the two in a cage together for the second time.
Each time the duo were scheduled against the other, it appeared either an injury or some scandal always found itself in the way — scandal exclusively caused by Jones. Now, the man long considered to be one of the best ever to lace up a pair of gloves is ready to return, and ready to put all of his past behaviours behind him.
Speaking in a lengthy interview with FloCombat.com, Jones went into detail on why he feels he no longer has to answer for his past crimes, and why he suspects Cormier won't be willing to put their rivalry aside following the fight.
"In my heart that stuff is over because I did my time for all the things I've done, but in the minds of the people, I feel like getting my belt back will help people move on," Jones said. "It will be a point where people realise this guy has been through this, this and that, but he's back where he needs to be. He's back on the throne, and let's see where his future goes from here instead of the focus being the reasons he's not on the throne because of getting in trouble.
"I've done the time and I've forgiven myself for the past. I've had a tremendous amount of punishment that I've had to fight through and stay faithful to the commitments required to resolve them. I feel when this belt comes back peoples' focus will change, and I'm excited for them to start focusing on the brightness of my future rather than the darkness of my past."
I have zero respect for you bitch you're going to really hate me by the time I'm done with you

— Jon Bones Jones (@JonnyBones) July 18, 2017
As for the man who holds the title, Cormier, Jones continues to plead ignorance in response to their bitter rivalry. The two have had a very public feud going back some years now, even engaging in a hotel lobby brawl ahead of their first contest.
According to Jones, however, should he win the rematch and become 2-0 over Cormier, there will be no cause for the dislike to continue — not that he expects Cormier to follow suit.
"This rivalry ends at UFC 214 and after [the fight] I honestly have no problem with Daniel Cormier,' Jones said. "If he wants to be friends, be a sportsman and realise I'm just the better fighter, that would be great. It would show a lot about who he is. I doubt he'll do that though based on how he acted the first time I beat him.
"I'd be willing to bet the house he's going to come up with some kind of excuse or reason why he lost this fight. I have friends who are all over social media and they tell me both Luke Rockhold and Cain Velasquez have been injured and haven't been training a lot.
"I really hope he really doesn't use that as an excuse."
Comments
comments