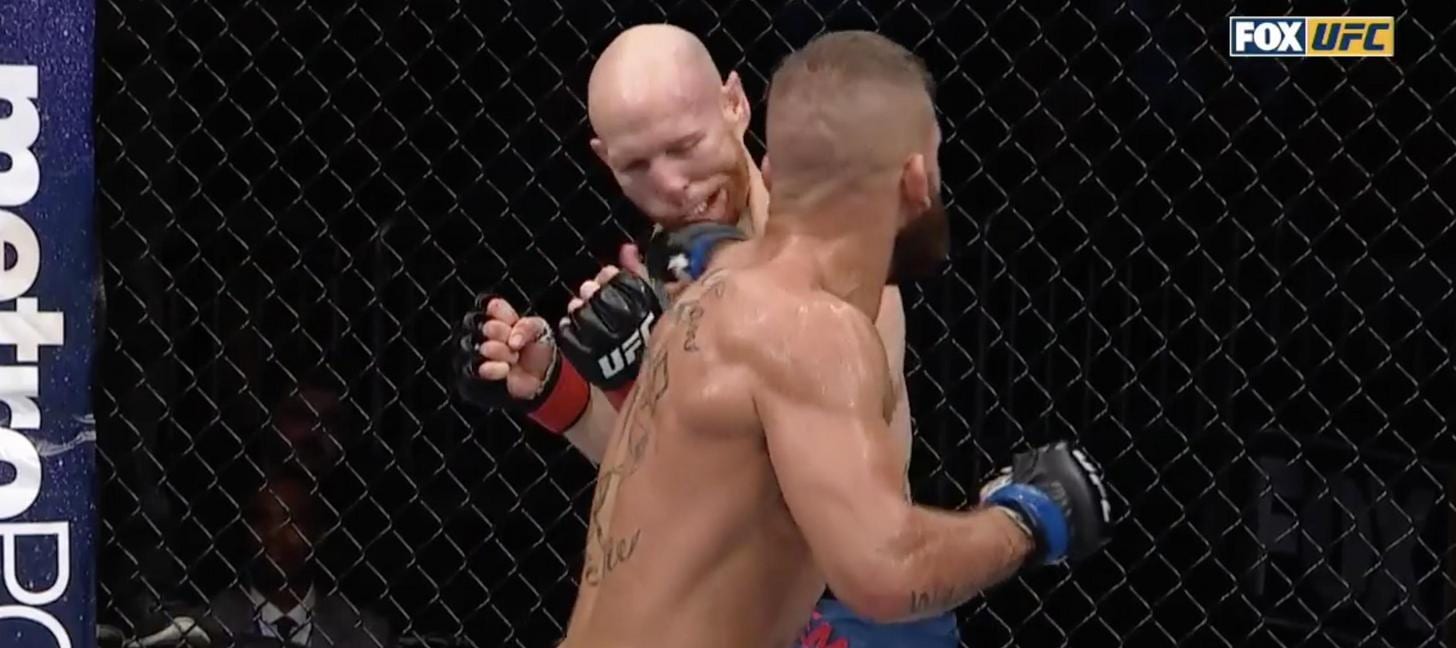 There was once a time where Jeremy Stephens proclaimed himself one of the hardest hitting featherweights in the UFC and the reaction was a fair amount of skepticism.
At UFC Orlando, he might have just finally proven himself as . In the main event, Stephens met Josh Emmett — another who might have a hand on the title of hardest hitting 145-pound man — in a knock 'em down, drag 'em out brawl.
In the end, it was Stephens who came away victorious, landing a beautiful left hook that dropped Emmett, before a flurry of ground and pound brought it to an end. The only issue? In the final stages of the bout, Stephens appeared to land an illegal knee (to a grounded opponent), and a number of heavy elbows to the back of the head.
Check it out below:
Jeremy Stephens gets his monumental win with a HUGE LEFT HOOK KO on Josh Emmett! #UFCOrlando https://t.co/UDMO8X5M9b

— FOX Sports: UFC (@UFCONFOX) February 25, 2018
–
Comments
comments