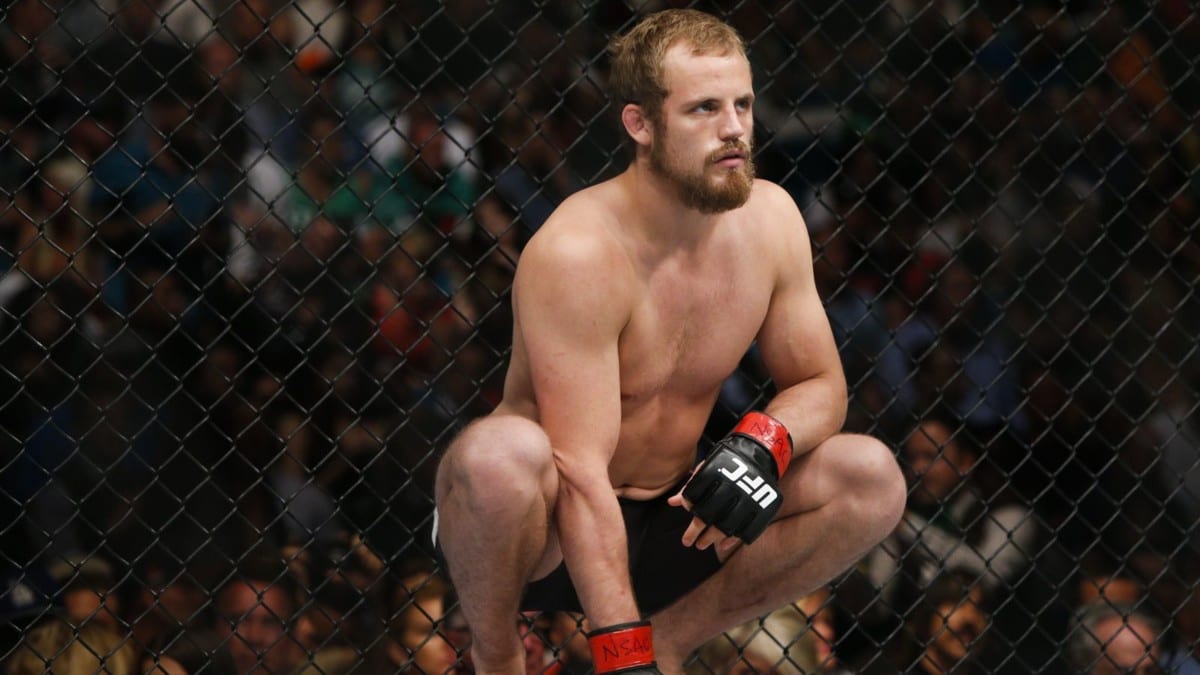 When UFC London was announced, most suspected we could see a returning Gunnar Nelson feature heavily at the event.
When both Nelson and coach John Kavanagh began campaigning for a contest with fellow welterweight Darren Till, it seemed the UFC had a ready made main event for the card, which takes place March 17. In the end, that bout failed to materialise, and Nelson wasn't booked for the card. Luckily however, it seems there's another, even more appropriate event for the Icelander to appear on.
The recently reported event to be held in Dublin, Ireland.
"There's been some rumours of a card in Dublin in May," Nelson said, speaking with TheMacLife.com. "I'm definitely excited. I think I'll be offered a spot on that card for sure. I think it's going to happen. There's nothing yet … but we'll probably see in the near future and I sure hope I'll be on that card."
With Nelson having a long time relationship with SBG Ireland, and having fought on the iconic UFC Fight Night 46 (headlined by Conor McGregor and Diego Brandao), it's only appropriate that the UFC look to bring him in, potentially in a main event role.
It would be Nelson's first contest back since suffering a controversial defeat to Santiago Ponzinibbio, where Nelson was repeatedly poked in the eye without referee intervention. With that in mind, it's safe to say Nelson's looking forward to returning to form, and will do nothing but use that experience to learn and grow as a fighter.
"That's a part of the journey," Nelson said. "I'm a real martial artist, I'm a real craftsman. And taking a loss, it's always sore, but it's not going to be something that ends my career or ends me as a martial artist. It couldn't be further from [that]. It's something you learn from. Mistakes can be a gift you can just craft into something very, very powerful. Every experience can be used to benefit you. This is just part of life, I'll take it on the chest and move on.
"Right now, I'm looking at that Dublin card. It's what I'm aiming for. Keep training, and then we'll move on from there. I'm not slowing down, not one bit."
–
Comments
comments