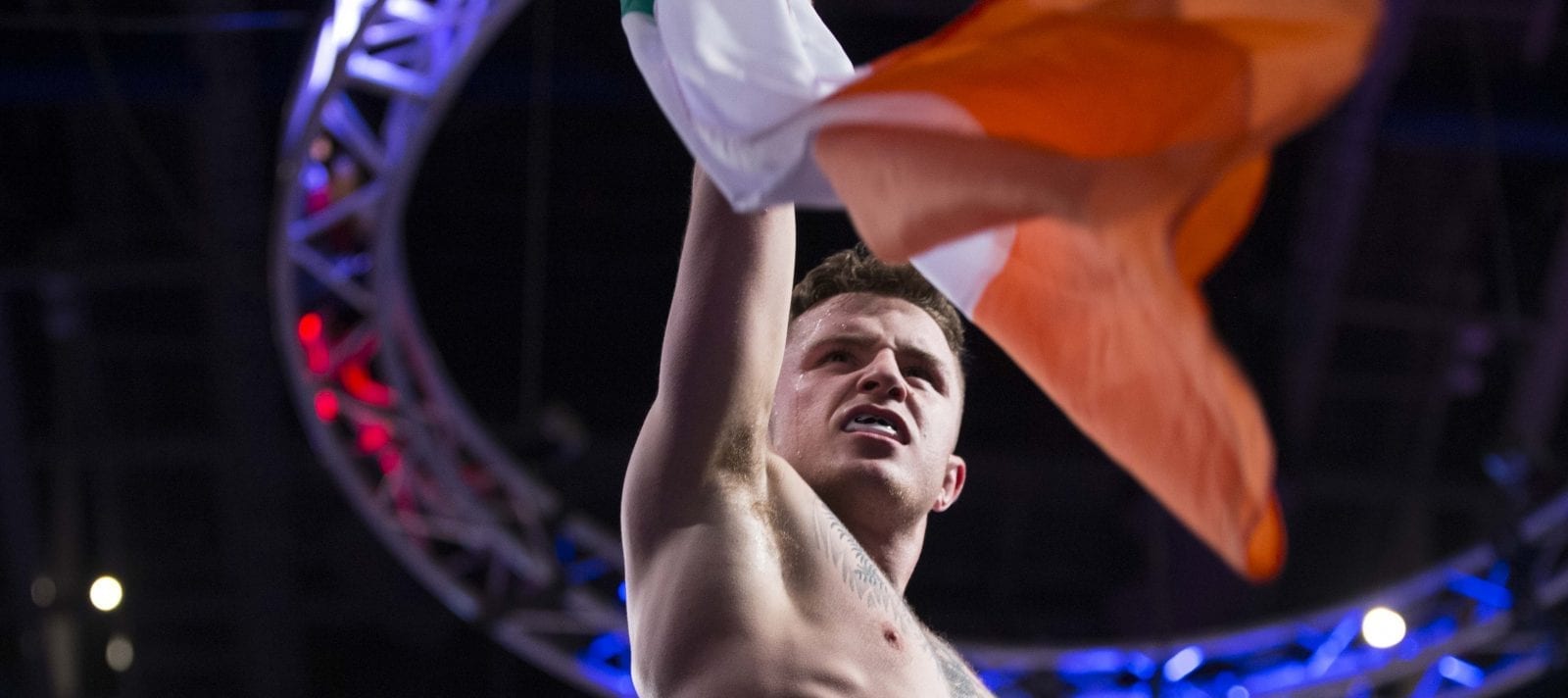 James Gallagher has taken his undefeated streak to seven in a row tonight, after defeating Chinzo Machida via rear-naked choke in the first round. It marked his third victory as a Bellator fighter.
It marks the biggest win of the young man from Strabane's career, and perhaps more importantly, done in impressive fashion.
The two started with some nice exchanges, but Gallagher capitalised on a Machida kick to get the takedown, before effortlessly moving to mount. From that moment on, it seemed a foregone conclusion, and Gallagher — just as he predicted — got the rear-naked choke in round one.
(VIDEO) James Gallagher submits Chinzo Machida via first round rear naked choke. #Bellator180 @StrabanimalMMA pic.twitter.com/eMGYsWVQ5t

— Chamatkar Sandhu (@SandhuMMA) June 25, 2017
And, as to be expected, he was confident in victory, calling out Bellator featherweight champion Patrício Freire.
"I'm always here for the first round finish," Gallagher said, post-fight. "When I say I do it, I come and do it.
"Next time you [fans] come back here," he said. "[My picture] will be up there with the belt over my shoulder."
Atta boy Jimmy boy!! Smooth work @StrabanimalMMA

— Conor McGregor (@TheNotoriousMMA) June 25, 2017
—
Comments
comments