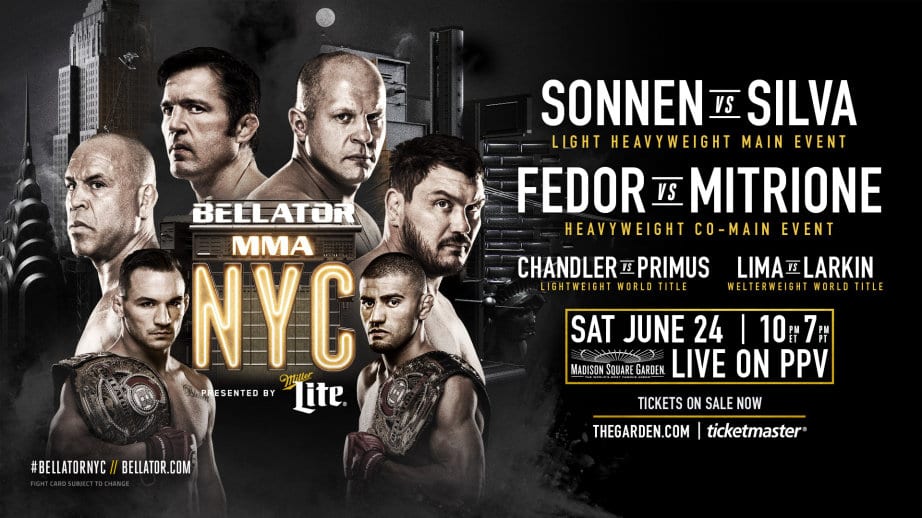 If you're in Ireland or the United Kingdom, you'll perhaps know how hard it can be to watch a Bellator event live. Luckily, ahead of their biggest ever event, the promotion have got their affairs (somewhat) in order.
Technically, there are two cards on tonight, with the preliminary act being titled Bellator 180 and the main card labelled Bellator NYC. Now, if you're in the United Kingdom, then you'll be able to see Bellator 180 on Monday at 1am. If you're in Ireland, you'll be able to watch it on a live YouTube stream.
For the main card, both Ireland and the U.K. can watch it on YouTube for a fee. Ireland has it for €17.03. The U.K. has it for £14.99.
You can watch the Bellator 180 action in this video below (Republic of Ireland only):
Or the entire pay-per-view here:
And of course, if you're in the United States, then Bellator 180 will be live on SPIKE TV, before switching to pay-per-view for Bellator NYC.
—
Comments
comments