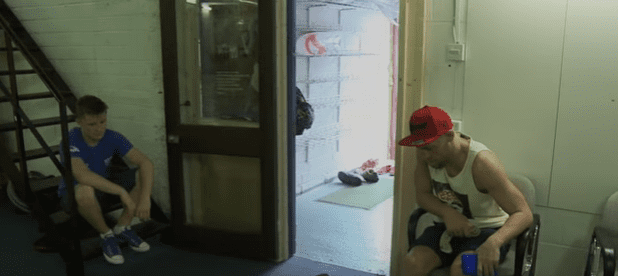 In 2015, James Gallagher made his professional debut in mixed martial arts. Two years later, and he is set to be one of the most watched bouts at an event in Madison Square Garden.
Tonight, Gallagher will be facing Chinzo Machida in a fight that will be Gallagher's toughest test to date. Unsurprisingly, the contest has brought with it more media scrutiny and attention than Gallagher's received so far in his career — but lucky for him, Gallagher's had a decent mentor for such things.
Training alongside Conor McGregor could be a daunting day out for plenty. But for Gallagher, who's been at Straight Blast Gym his entire career, it's been nothing but a learning experience.
Not only has Gallagher been able to see the training demands an elite level fighter must meet, but also the extensive media obligations required when you're an exciting prospect with a personality.
Ahead of the biggest night of his career, in the most famous arena in the world, check out a video of a young James Gallagher and Conor McGregor talking media — before McGregor lets his teammate know the same will come for him "soon enough, Jimmy boy."
You can watch James Gallagher's fight tonight live on Bellator's YouTube channel. The event is set to start at 8pm ET, or 12:00am GMT.
Comments
comments