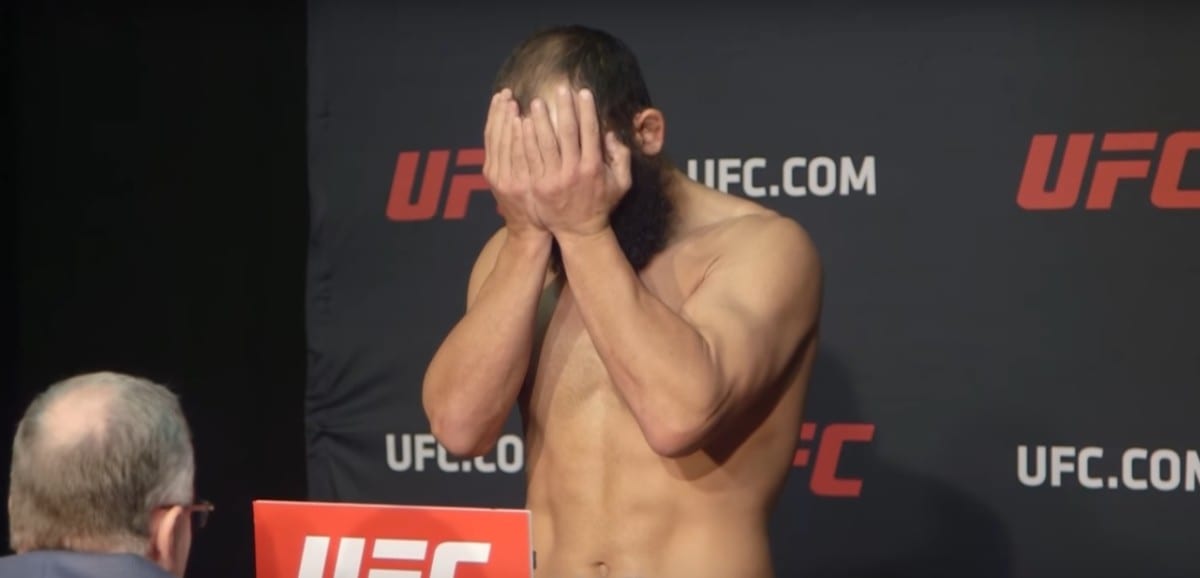 Johny Hendricks has missed weight for his middleweight bout with Tom Boetsch. Hendricks hit the scales at 188-pounds, two pounds over the divisions 186-limit.
It marks the third time the former welterweight champion has officially missed weight, with him coming in too heavy at UFC 200, and UFC 207. He was well on the way to missing weight at UFC 192, but was eventually hospitalised due to kidney stones.
This latest incident continues the long running conversation in regards to his size. It's also the latest occasion of him having to sacrifice 20% of his fight purse ($80,000 at both UFC 200 and UFC 207, and likely the same at UFC Oklahoma), meaning Hendricks has now lost just under $50,000 through missing weight.
Hendricks originally moved up to middleweight in order to rid him of the constant problems of making 170-pounds, and in his divisional debut, he appeared to hit his 185-pound mark with ease.
Indeed, earlier this week, Hendricks seemed in decent spirits and noted that he was on point with his weight and felt comfortable at 185-pounds.
"I have to re-learn how to cut weight," Hendricks said, earlier this week in a media scrum. "Also, now that I'm building muscle that plays a factor. It's just fine tuning it. It's been sort of nice, actually. I've been drinking water and eating plenty of food."
Now however, in just his second appearance at middleweight, questions are once again set to be asked about either Hendricks' attitude and commitment to the sport — or to the effects of a prolonged career of weight cutting.
Comments
comments