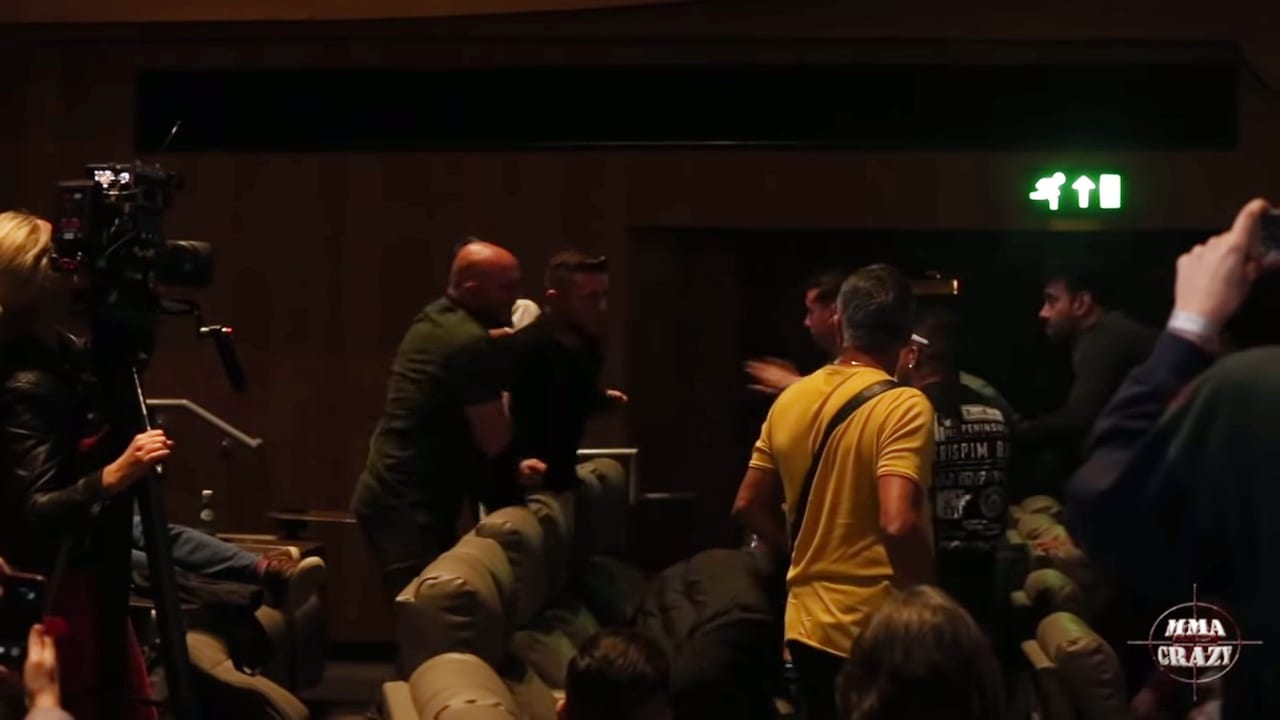 Earlier today, as James Gallagher was on stage at the Bellator London press conference, he engaged in a back and forth with a heckler whom he felt was opponent Jeremiah Labiano's coach.
The pair went back and forth with Gallagher demanding the man shut up and paint a more professional picture, considering it was Labiano and not him who was entering the cage come fight night.
"You're a coach. You're a coach," Gallagher said on stage. "Let your fighter do his thing. You sit and shut your fucking mouth. It's not your job, you coach him, you train him to come and fight and you sit there and you shut your fucking mouth."
For his part, Labiano immediately denied knowing the heckler, to which Gallagher immediately fired back.
"Mate, you shut your fucking mouth. I've seen you walk around the hotel with him all week," he said. "It's your coach. How unprofessional, your coach is sitting there like a little fucking fool."
Following the press conference, Gallagher went and confronted the man off stage, which was videoed by the outlet MMACrazy.
–
Comments
comments