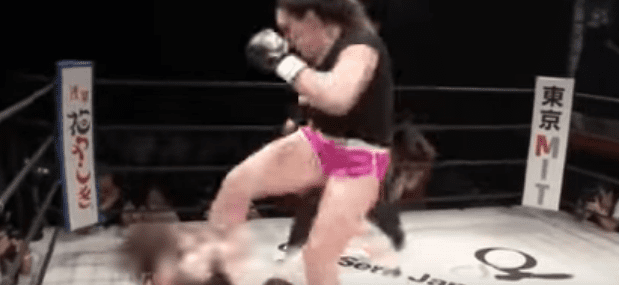 Gabi Garcia's entry into stand up only fighting didn't end well, although it did end memorably.
The giant Brazilian made her debut with Shootboxing rules in Japan on Friday against Megumi Yabushita at the S-Cup 2017 event.
Yabushita, a 45-year old bantamweight, fared as well as most would expect, succumbing to both the pressure and natural strength advantages from Garcia. Despite the decent performance, however, Garcia did not leave with her hand raised.
Instead Garcia, who will fight again later this month, landed two illegal kicks (one of which was a soccer kick on the ground) before the referee ruled the fight a no contest.
Check it out below:
—
Comments
comments