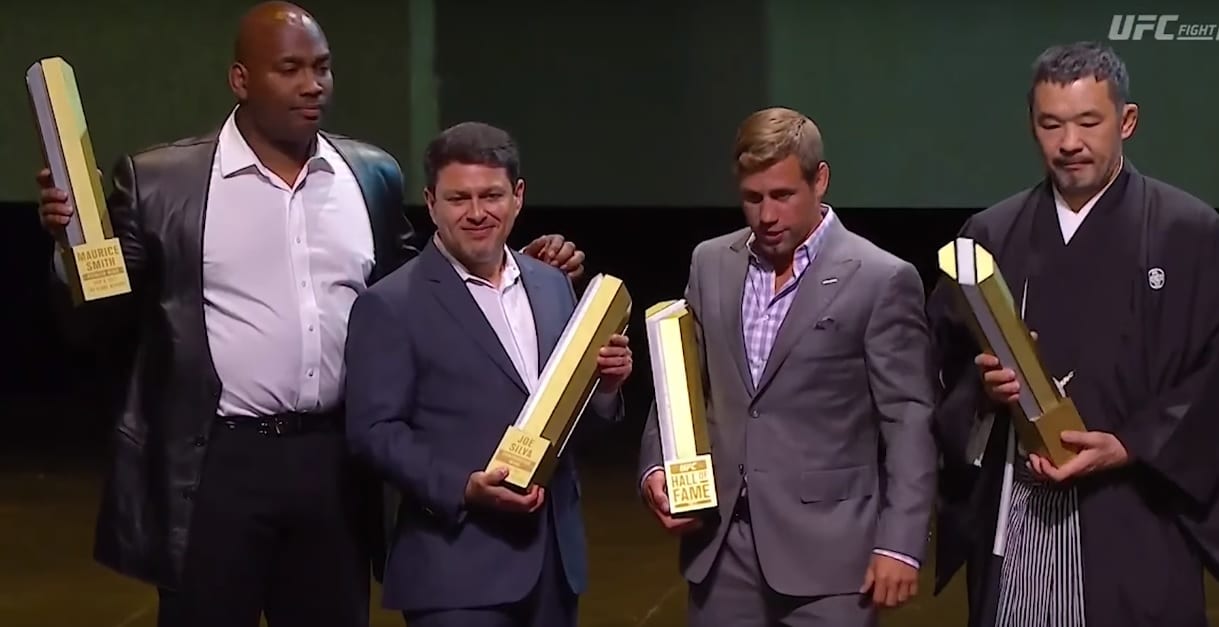 The UFC's Hall of Fame class of 2017 is official.
At a ceremony yesterday evening during the UFC's annual 'International Fight Week', honours were bestowed upon four figures whose impact on the fight game has been indelible.
Maurice Smith, the feared kickboxer who defeated Mark Coleman for the UFC heavyweight championship almost exactly 20 years ago, represented one of the new breed of mixed martial arts fighters. A striker by trade, Smith was an early-adopter of the techniques necessary to survive in the developing sport of mixed martial arts. His bout against Coleman, in which he was a huge underdog, was one of the more pivotal fights in MMA history as he showed it was possible for a striker to negate the takedowns of a world class wrestler, a narrative which continues in the sport to this day.
Also added to the UFC's Hall of Fame this year is legendary Japanese fighter (and frequent opponent of just about every Gracie out there) Kazushi Sakuraba, arguably the most popular Japanese mixed martial artist of all time. Though he competed just twice under the UFC banner, Sakuraba's exploits in PRIDE and his rivalry with successive members of the Gracie fighting family signposted the former professional wrestler as one of MMA first true stars and a beloved figure within the fight game.
Joe Silva, former UFC matchmaker, was also added to the list. Now retired, Silva was responsible for programming a large part of the UFC's event throughout their history and, along with Dana White and the Fertitta brothers, was one of the most influential figures among the UFC backroom staff in the history of the organisation.
Lastly, Urijah Faber didn't quite get his hands on a UFC title during his tenure with the company but at least he can look toward his Hall of Fame award for being a token of the appreciation the fighters and fight fans alike have for the 'California Kid' during his 13-year, 44-fight career.
Watch highlights of the ceremony below:
.
Comments
comments