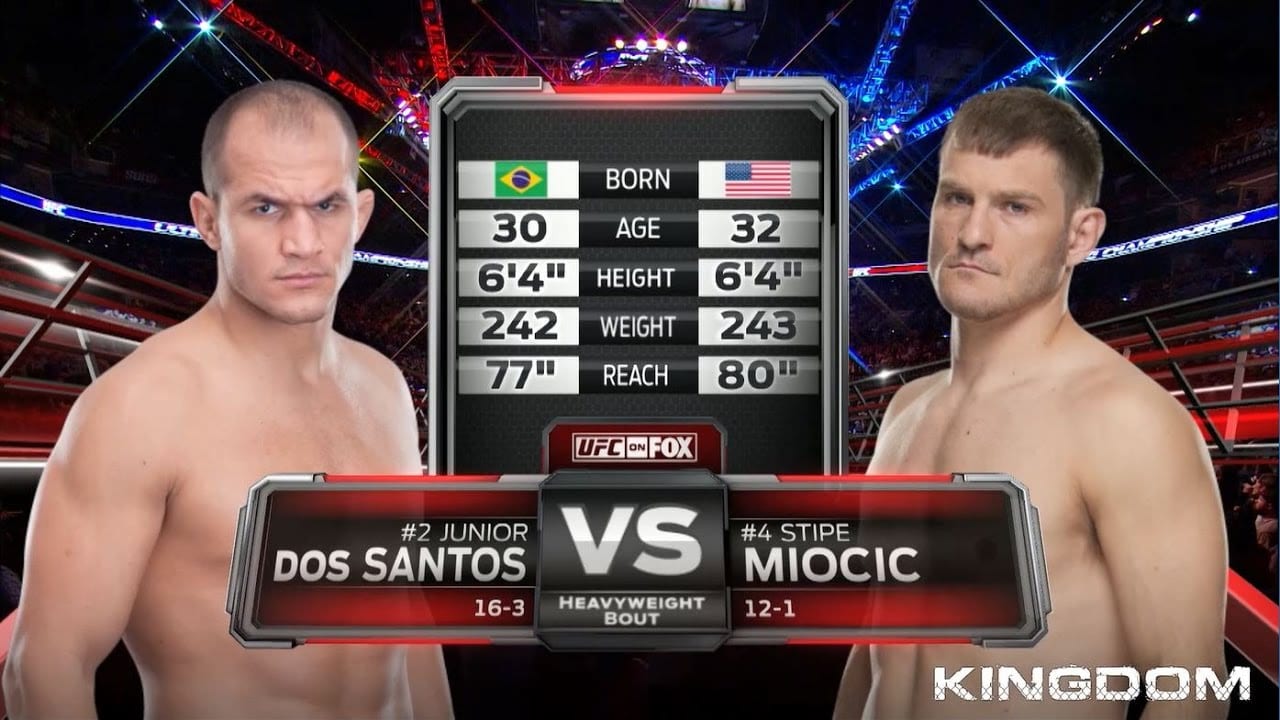 To hype up the main event of UFC 211, the promotion have put out the best advertisement they could.
That being the first fight between main eventers Junior Dos Santos and UFC heavyweight champion Stipe Miocic. The two men went back and forth in a brutal five round war of attrition, the likes of which are rarely fought by men weighing 240-pounds.
While it was Dos Santos who emerged victorious, the contest marked Miocic as a man to watch, and he'll be going into the rematch as the champion with momentum. Check out their first, classic contest in the video below:
UFC 211 takes place May 13, 2017 at the American Airlines Center in Dallas, Texas.
Comments
comments