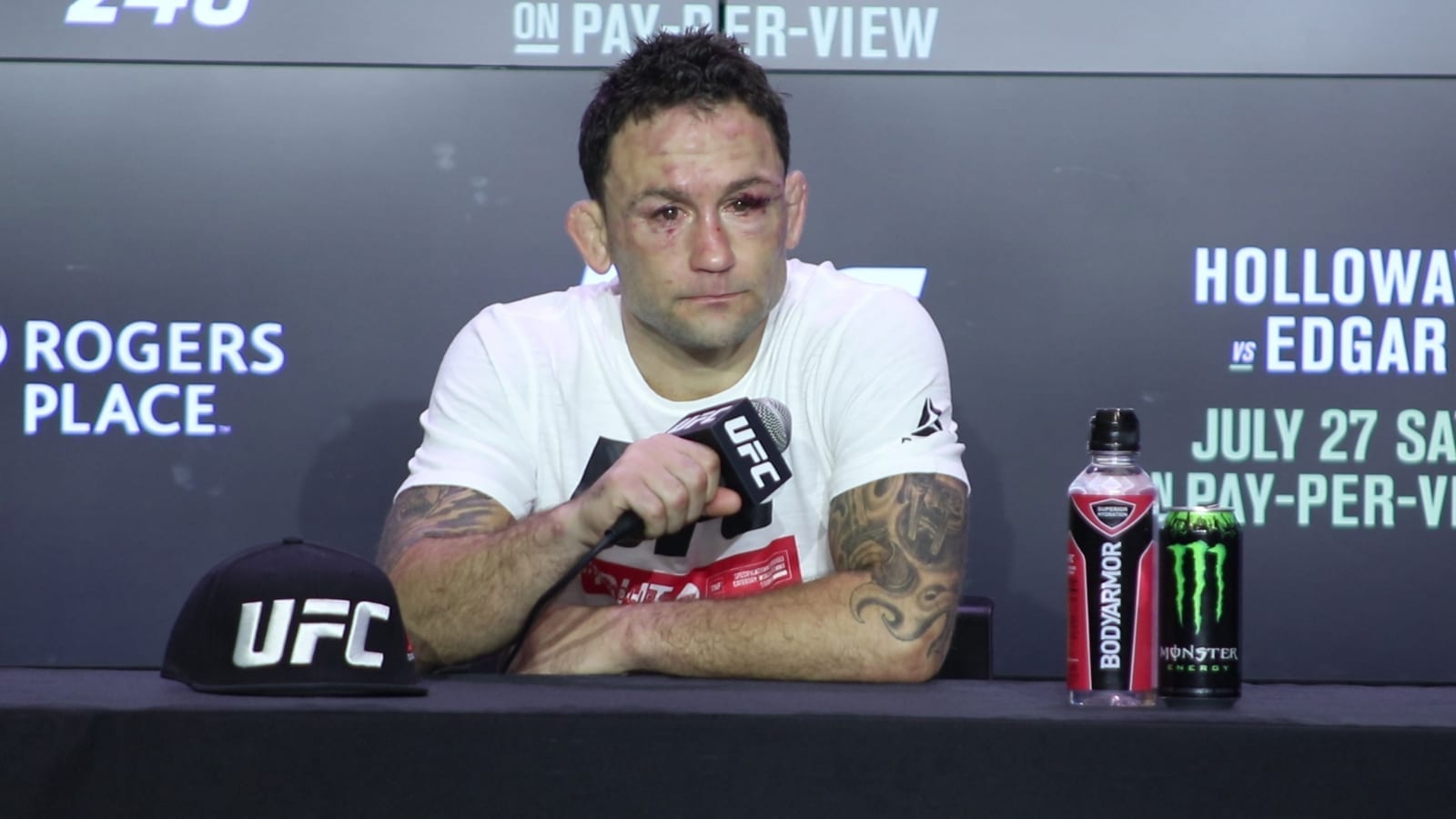 Frankie Edgar has now fought for UFC featherweight gold a number of times, and a number of times, it hasn't quite come through for him.
The former lightweight champ went all five rounds with Max Holloway last night in Edmonton, Canada, but failed to really find himself in control of the contest at any point, eventually dropping a judges decision.
Speaking at the post-fight press conference, the pain was evident for Edgar, as he held back the emotion to answer questions about finding himself in a familiar, unfortunate position.
"I'm heartbroken," Edgar said. "It's tough when you want something really that bad and you can't get it. I've been close so many times before."
The judges ruled the contest 50-45, 49-46 and 48-47 all in favour of the defending champion, and while Edgar won't agree with a clean sweep for Holloway, he had no qualms with acknowledging he lost the fight.
"I thought I won a couple," Edgar said. "It's tough to really say when you're in there, I guess I've got to watch the fight. But my team thought I won a couple too.
"It doesn't matter, it wasn't enough.
"I'm pissed off, a little disappointed, but I'm proud of my performance," he said. "I'm just disappointed in letting my team down, you know? I know they're proud of me, but you always want to deliver a victory to them because they sacrifice so much as well."
–
Comments
comments