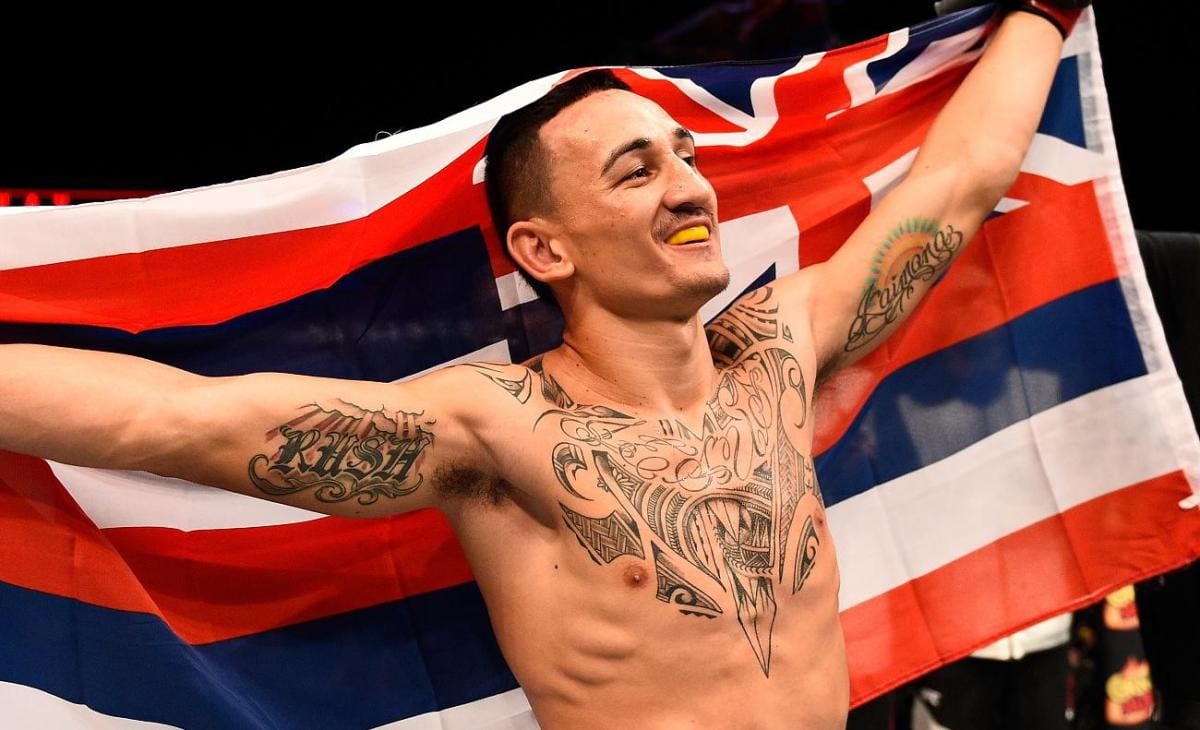 He might have had a foray at lightweight recently, but tonight Max Holloway reminded us he is still very much the UFC featherweight champion.
Holloway met Frankie Edgar in the main event of UFC 240, and rarely looked out of control throughout the five rounds on way to a unanimous decision victory. To Edgar's credit however, he too was never out of the contest, with his renowned toughness and wrestling ability keeping him in the contest whenever Holloway appeared to have him hurt.
After the fight, which was scored 48-47, 49-46 and 50-45 in Holloway's favour, the champion took a moment to pay tribute to his veteran opponent.
"Everybody said I wasn't able to wrestle with this guy," Holloway said. "I wanted to prove a point and go five rounds with him, so I could let the world know I'm here to stay. The Blessed express is still on the move.
"Frankie is a true warrior. He's the guy who inspired me to be here. You're the man, Frank."
Holloway will likely go on to defend his title against Alexander Volkanovski later this year, potentially on October 5 in Melbourne, Australia.
Comments
comments