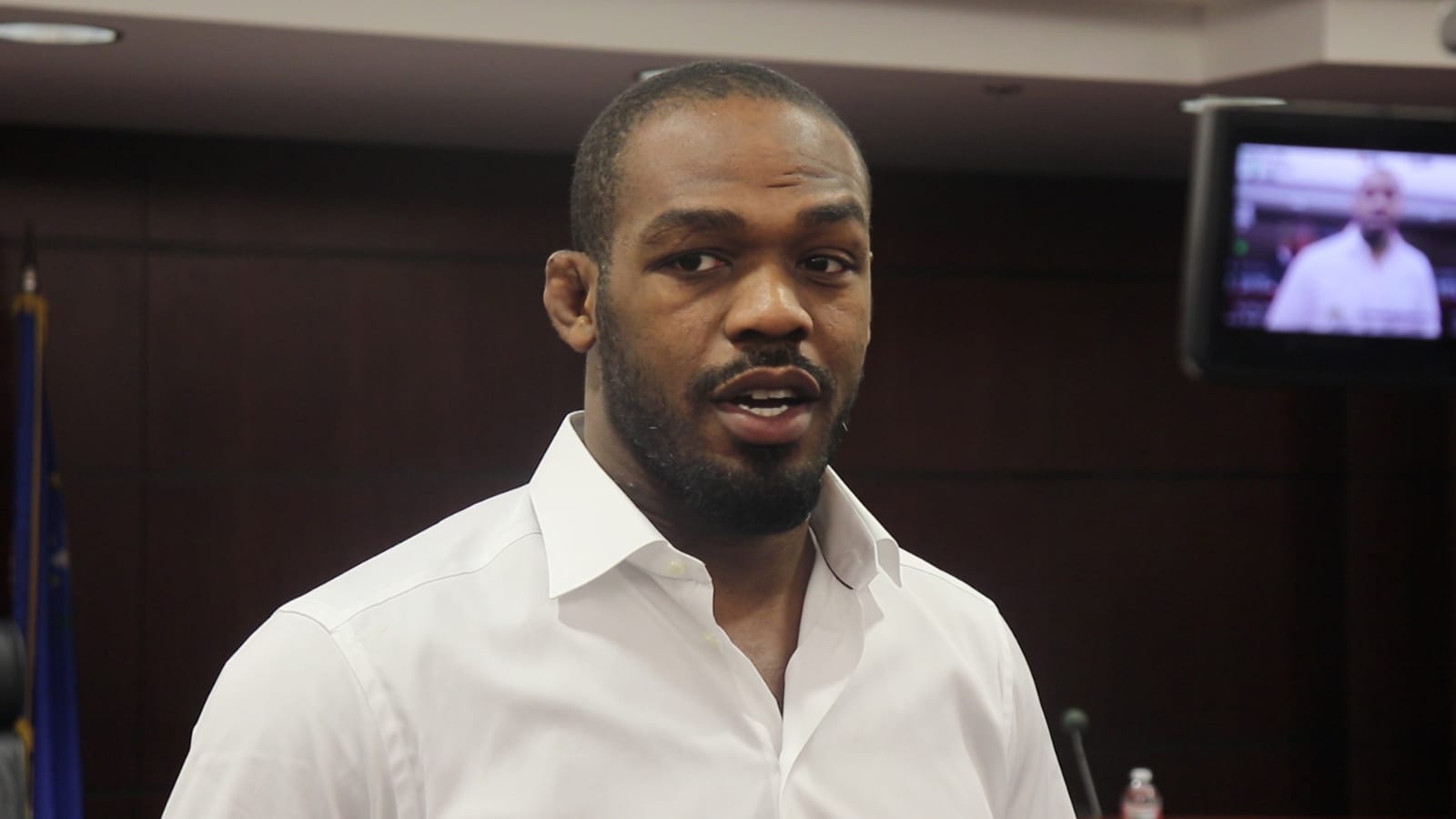 Today, Jon Jones took part in a fan event in New Jersey, where he was joined — in an unofficial capacity — by light heavyweight contender Corey Anderson.
Anderson has been touted as the likely next challenger for Jones' title, riding a three fight win streak and one of the few men at 205-pounds who Jones has yet to meet in the Octagon. Now, there seems to be more of a personal dislike, as Anderson approached Jones while the champion was taking pictures with fans, much to Jones obvious annoyance.
Jon Jones is at a signing in NJ and Corey Anderson and some friends came to greet him. pic.twitter.com/j9YEADNAp1

— Ariel Helwani (@arielhelwani) July 27, 2019
More: pic.twitter.com/lunUp7vAye

— Ariel Helwani (@arielhelwani) July 27, 2019
After the interaction, Jones took to his social media to address the issue, mostly writing off the stunt as a way for Anderson to garner some attention. He also pointed out that when confronted at the scene, Anderson didn't actually have many words for Jones, and labeled him a coward.
When I confronted him for coming to stir up trouble, his response was "I didn't even say anything"🤷🏾‍♂️ he was such a freaking coward, his coach had bigger balls. https://t.co/vhkD4S0o3h

— Jon Bones Jones (@JonnyBones) July 27, 2019
Attention, it worked. Looked like a clown getting booed in his hometown though. Bones-1 Corny Anderson-0. Haters man, keeping me on my toes https://t.co/le0igeIKde

— Jon Bones Jones (@JonnyBones) July 27, 2019
Oh save it, like you pump anybody up 😂 https://t.co/mbkWlRKfT7

— Jon Bones Jones (@JonnyBones) July 27, 2019
See what I'm talking about people, so lame. I can't even talk shit with you, I feel like I'm picking on you. You're like a child. I'm done. https://t.co/V3zK0zP8Jf

— Jon Bones Jones (@JonnyBones) July 28, 2019
–
Comments
comments