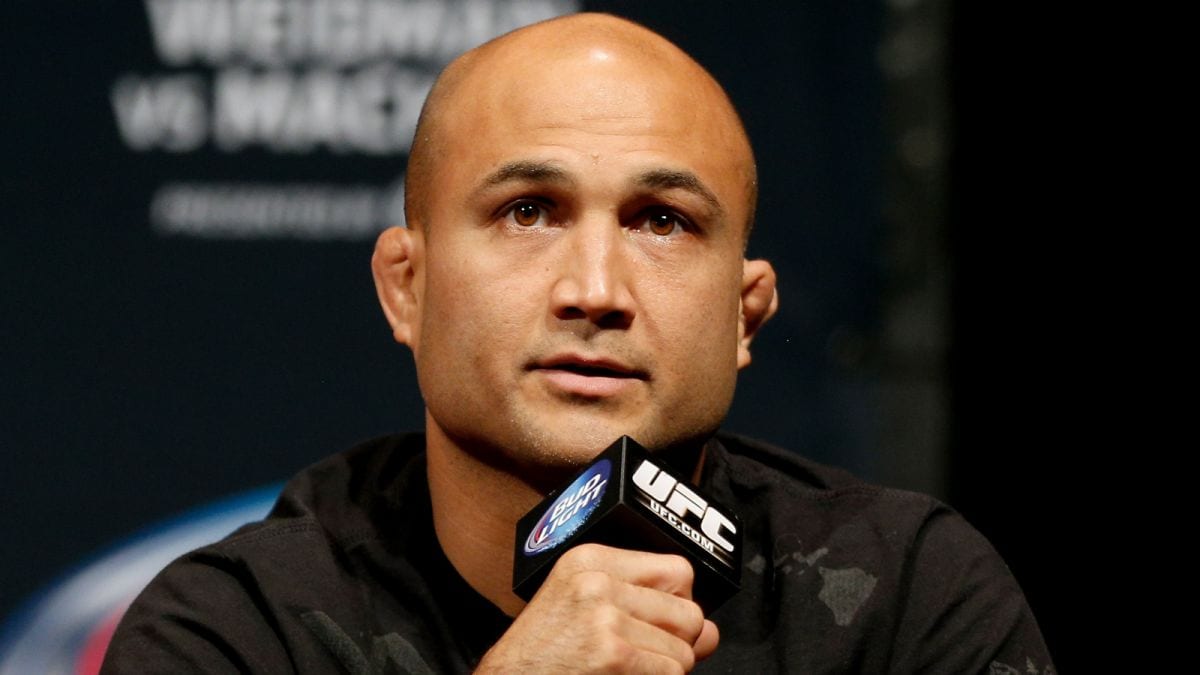 Around two months after UFC president Dana White ruled out another octagon bout for B.J. Penn following a loss to Clay Guida, it appears there has been a change of heart.
Numerous reports state that the UFC is close to arranging a match-up between Penn and a fighter with whom the Hawaiian has a history of bad blood with, Nik Lentz. The news was initially reported by TSN with subsequent confirmations from both fighters, with the fight expected to take place at UFC 242 in Abu Dhabi on September 7. It will be Penn's second fight in the region, having lost his 155-pound title to Frankie Edgar in Abu Dhabi in April 2010.
Penn, the former UFC lightweight and welterweight champion, hasn't won a fight since a 21-second knockout of Matt Hughes in 2010 and has lost to the likes of Guida, Ryan Hall, Dennis Siver and Yair Rodriguez on his recent skid. Lentz, meanwhile, holds a 30-10-2-(1) record and lost his most recent fight to Charles Oliveira in May. Prior to that he defeated Scott Holtzman and Gray Maynard in consecutive bouts.
The booking, which is expected to be officially announced in the coming days, comes after a pronounced feud between the two fighters in 2016 which ultimately appears to have led to a scrap between the two veteran fighters.
Just six weeks ago, White said to the media that he hopes that Penn will opt to retire.
"I love B.J. Penn. B.J. Penn is one of the legends of the sport," he told TSN. "This is a young man's game. I gave him a lot of opportunities because he's B.J. and because of the relationship that I've had with B.J. his entire career and before that.
"But I can't do that again. I can't do it again."
Comments
comments