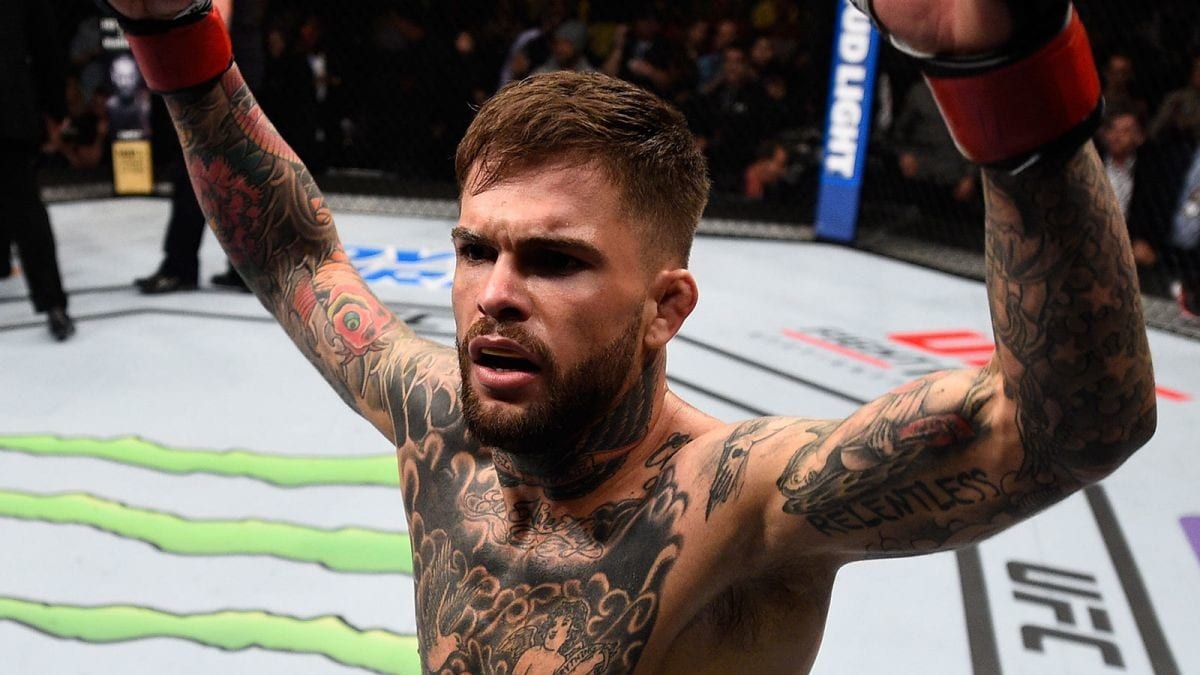 Rarely has Cody Garbrandt's 'No Love' nickname been as oddly relevant to a story as this one.
A 30-year-old British man, Paul Davies, used images of the former UFC bantamweight champion on his Tinder account to trick women into believing that he was a wealthy manager of a well-known automobile brand and lived in a plush penthouse apartment before defrauding several women out of around €18,000, per the BBC.
He was jailed for 34 months for eight counts of fraud by false representation at a court in Wales on Friday, where it was argued that he had spun several false stories on the popular dating app to defraud women out of money, with one victim having given him around €10,000 in instalment over a sustained period of time. Davies was also understood to have received nearly €50,000 from his parents which he used to fund a gambling habit.
One incident stemmed from Davies asking a woman for money, he said, to visit his sick grandfather in hospital after a cash machine has 'swallowed' his card. He would later tell the woman that his grandfather required specialist care and that he need further funds to assist with this, along with the payment of some bills on the understanding that it would be paid back almost immediately.
Davies' scheme with this particular woman was only discovered when she showed the Tinder profile to a friend who confirmed that the image was indeed that of former UFC champion Garbrandt. After confronting Davies, he came clean and promised to repay the money but sent less than €200 prompting her to alert the authorities.
Her victim impact statement to the court described how Davies had "not only robbed her financially," but also robbed her of her "self esteem and dignity". Seven further victims were since identified. Davies was on license for having defrauded another woman when he committed the crimes.
Comments
comments