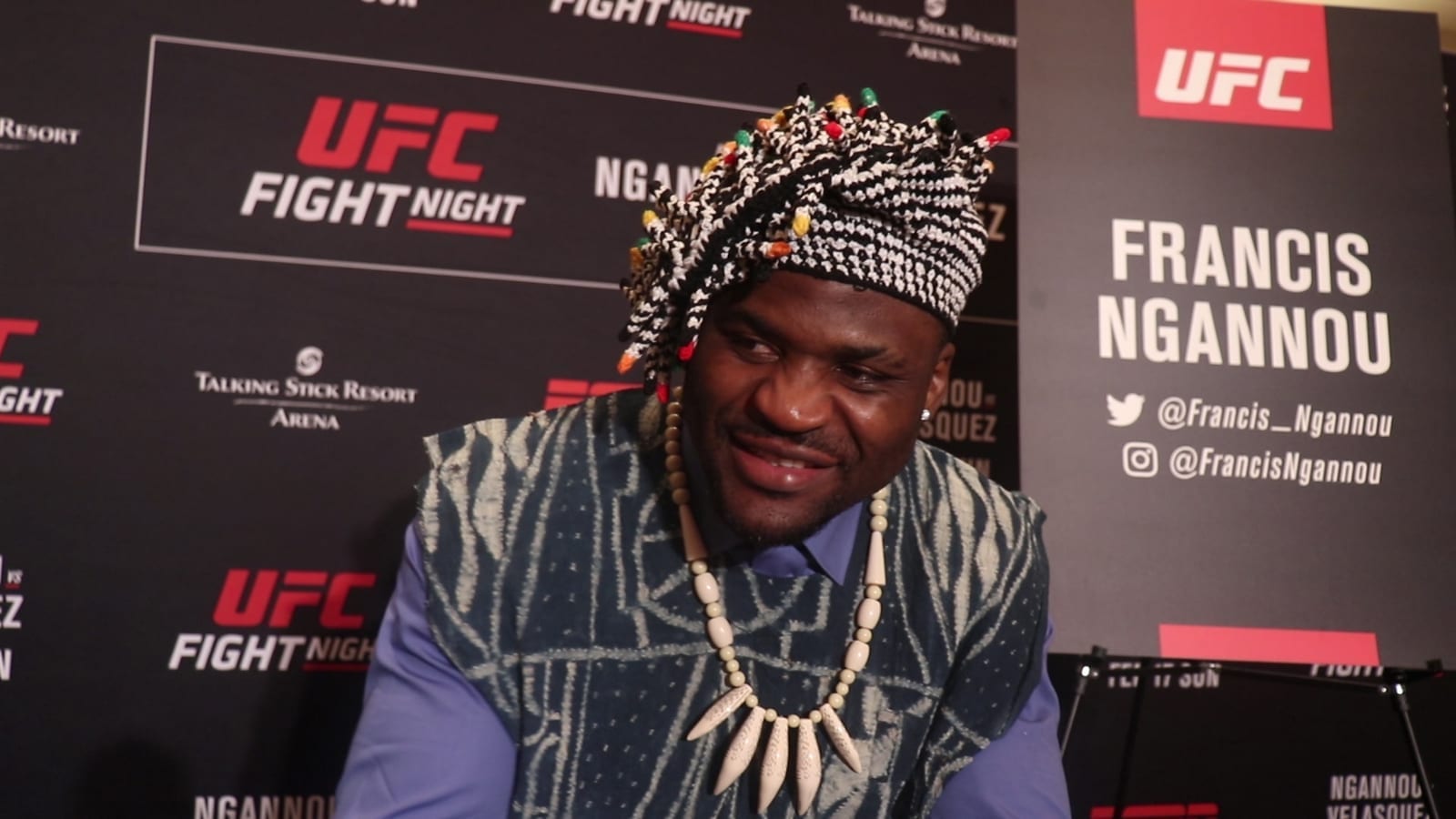 Well, well, well.
If you thought Francis Ngannou was no longer a threat or a name worth consideration in the heavyweight division, his performance at UFC Phoenix should go far to make you change your mind. In the main event of UFC on ESPN 1, Ngannou clipped a rushing Cain Velasquez to drop him to the canvas. From that, Velasquez landed awkwardly, apparently hurting his knee before Ngannou followed up with a few shots that caused the referee to step in.
"I promised you guys. I'm back. I'm back," Ngannou said post-fight. "You're going to see me around for a while. I told you guys I had a surprise for you, and I hope you enjoyed it."
WOW!@Francis_Ngannou gets it done in Arizona! #UFCPhoenix pic.twitter.com/xGF4ziuAZA

— UFC (@ufc) February 18, 2019
For Velasquez, it was a simple recipe for how he found disaster.
"I stayed a little too close too early. I wish [Ngannou] the best. Phenomenal talent," Velasquez said post-fight, showing no bitterness at the quick nature of the contest. … you know I can give you more, and I'm truly sorry for this."
Comments
comments