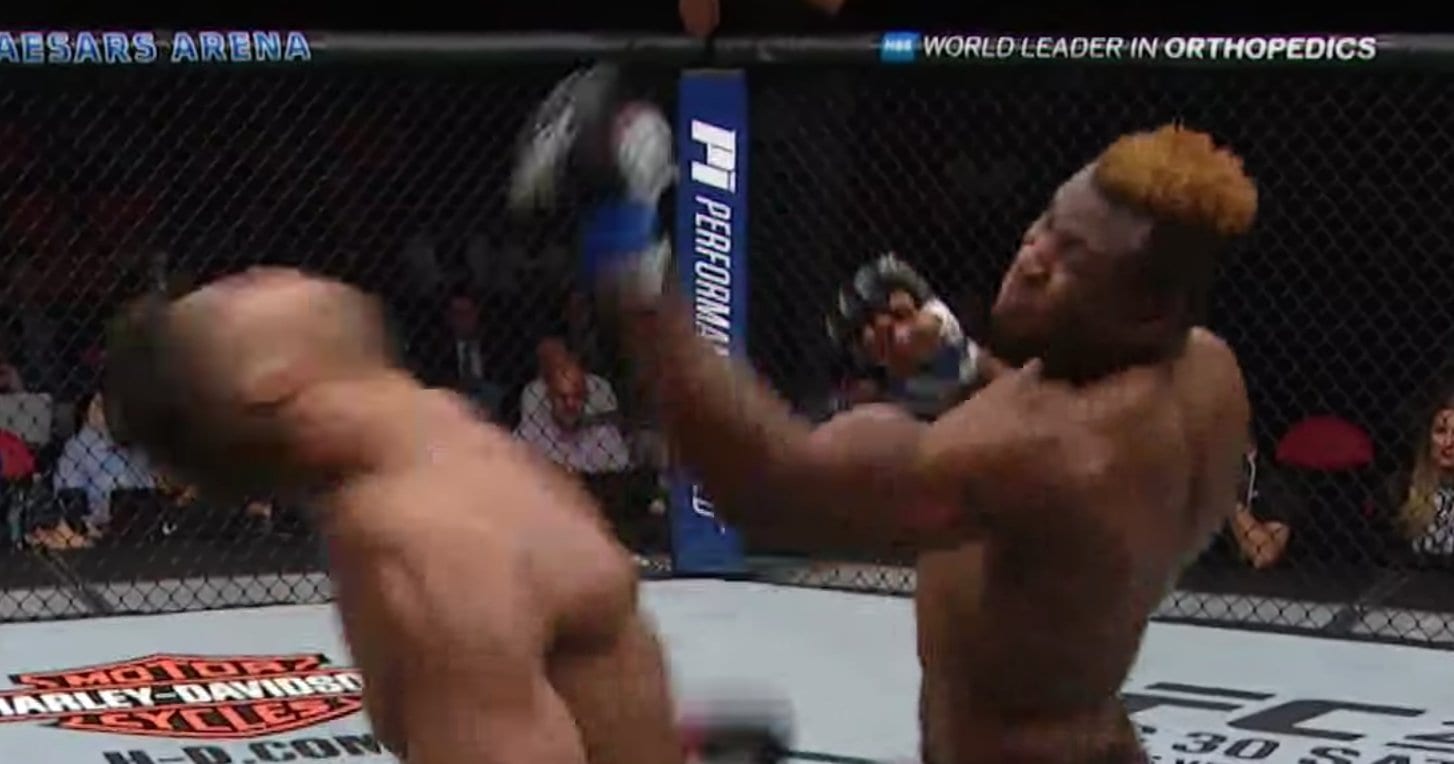 It is often said that practice makes perfect and, in Francis Ngannou's case at least, this is an assertion which rings very true indeed.
Ngannou further delivered on his seemingly limitless potential at UFC 218 last weekend, knocking Alistair Overeem unconscious with a vicious combination inside the first round. It was a punch which solidified his status as the undisputed number one contender to Stipe Miocic's heavyweight crown in what will likely be the most anticipated match-up the weight class has seen since the original meeting of Cain Velasquez and Junior Dos Santos on the first ever FOX broadcast.
What's even more impressive is the amount of time Ngannou has spent to get to this level. A little over four years ago Ngannou didn't know what mixed martial arts was. He attended a boxing class in Paris (where he recently emigrated to from his native Cameroon) at the age of 26 and was swiftly introduced to MMA. In August 2013, the same month that Conor McGregor defeated Max Holloway for historical context, he began his training.
A little over two years later he made his UFC debut and, all going to plan, a little more than two years after that he will fight for the heavyweight title.
The ability to harness his natural athletic ability along with an ability to pick up precise technical information is the sign of any good fighter and is would appear that this is an attribute which Ngannou possesses in spades. For instance, the combination he used to flatten Overreem last weekend? He was taught that just two weeks prior.
And who can predict where Francis Ngannou's skills will have brought to him in another two years?
.
Comments
comments