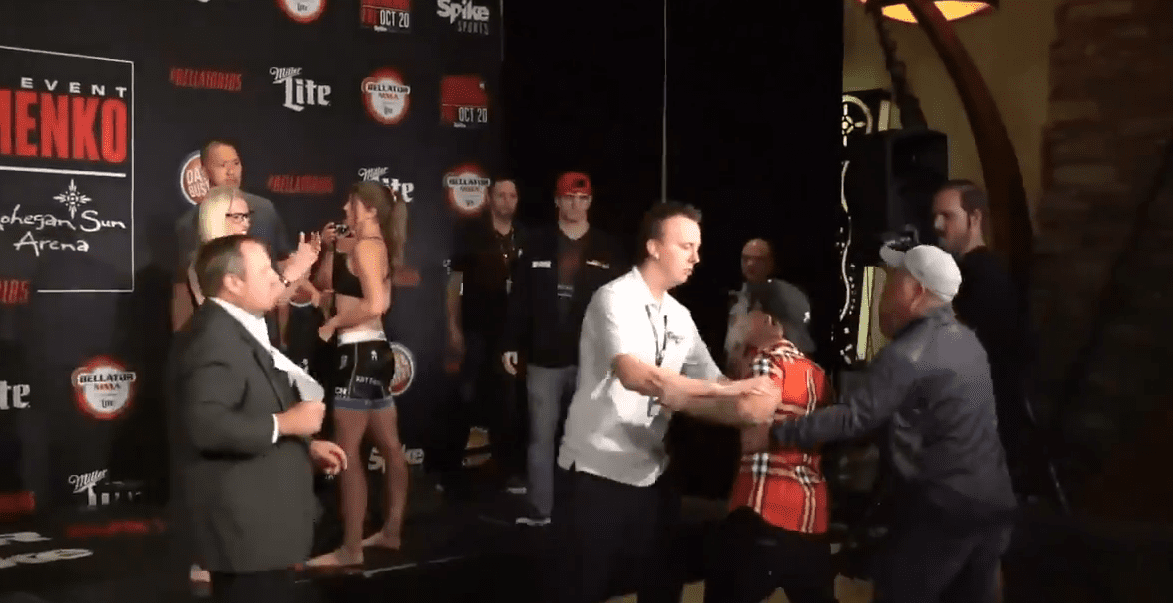 Weigh-ins can be tedious, drawn out affairs or they can be the location for a bit of last minute drama between two fighters. 
Usually though, altercations are kept between athletes actually scheduled to fight.
At the Bellator 185 weigh-ins today, Heather Hardy was accosted by a certain Shelly Vincent, who fought Hardy in a boxing bout last year for the WBC International female featherweight title. Hardy, who is undefeated in both boxing and mixed martial arts, won that contest via majority decision.
It's unknown quite what Vincent's issue with Hardy is, although she did have harsh words for her prior to their contest, claiming Hardy was "everything that's wrong with women's boxing," and that she was going to "beat the shit out of this girl."
For whatever it's worth, Hardy herself seems to be unaffected, visibly smiling at Vincent from the stage. In a comment released to MMAFighting, Hardy brushed the incident off, instead choosing to focus on her opponent tomorrow night, stating: "I'm completely focused on my opponent right now and keeping my undefeated record wherever I fight. Besides, that was just one of my obsessed fans."
Comments
comments