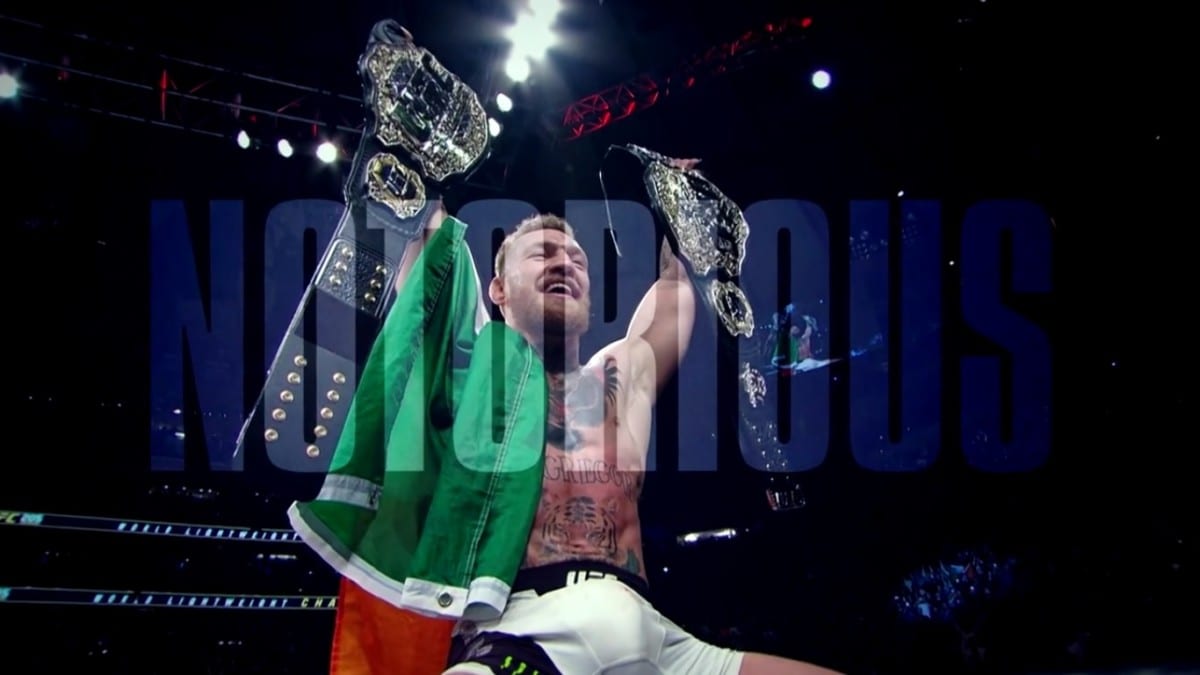 We're just over a week away from the release of the Conor McGregor movie: "Conor McGregor: Notorious".
Detailing the rise of the biggest name in combat sports, the movie follows McGregor away from the glitz and glamour long before he earned his fame and fortune under the lights of the UFC.
The film opens in cinemas in Ireland and the United Kingdom on Wednesday 1st November, before arriving in the U.S. and Canada on Wednesday 8th, Australia and New Zealand on Thursday 9th.
If you're in Ireland or the United Kingdom, you're able to book your tickets now. Simply go to the films website (conormcgregorfilm.com), and click the tab "watch the film". From there, you'll be able to see the closest location and showtime to you, and you'll be able to cement your place on opening night.
As for McGregor himself, he'll be at the Savoy Cinema premiere in Dublin on November, and a question and answer session will be shown in all of the cinemas on opening night.
To book your tickets and find out where you can see the film, simply click the link below:
Comments
comments