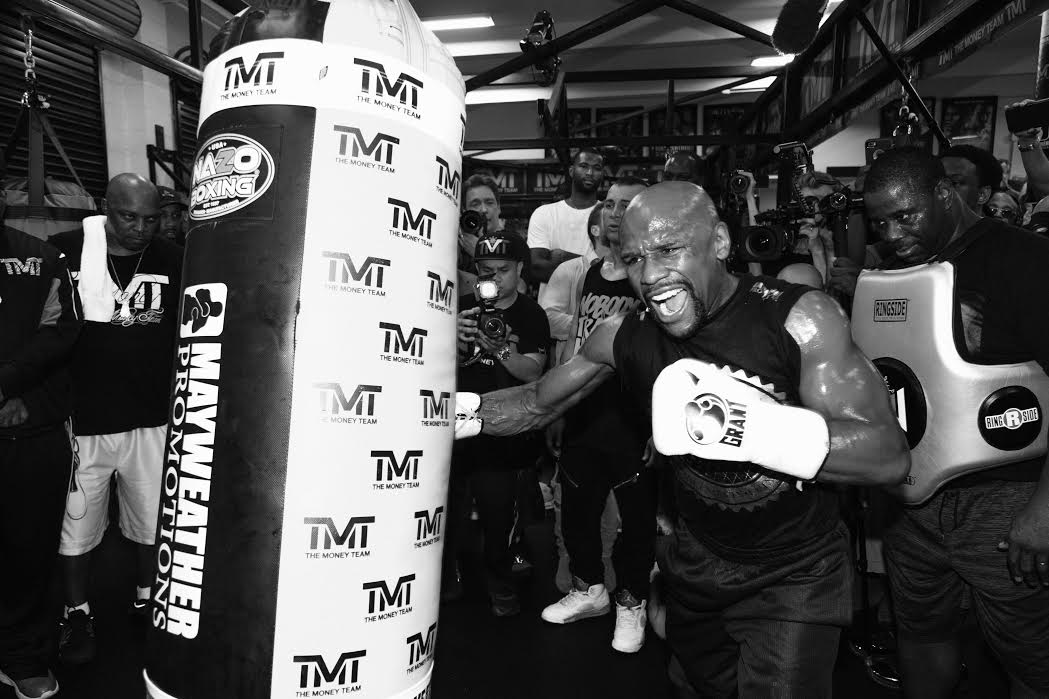 In Las Vegas today, ahead of the biggest fights of all time, Floyd Mayweather walked out in front of the media and hit the bags for an hour and a half.
While the undefeated boxer took his time to appear, once he did he made sure to put on a show typical of "Money's" usual extravagance.
Moving from gym area to gym area, almost as amuse himself by sending the reporters and cameras scattering before him, Mayweather was back to his usual braggadocios self. No more were the comments about his age, instead asking onlookers after an hour to let him know when he started working.
Check out Floyd's work in the video below, before joining TheMacLife tomorrow for Conor McGregor's own open workouts.
—
Comments
comments