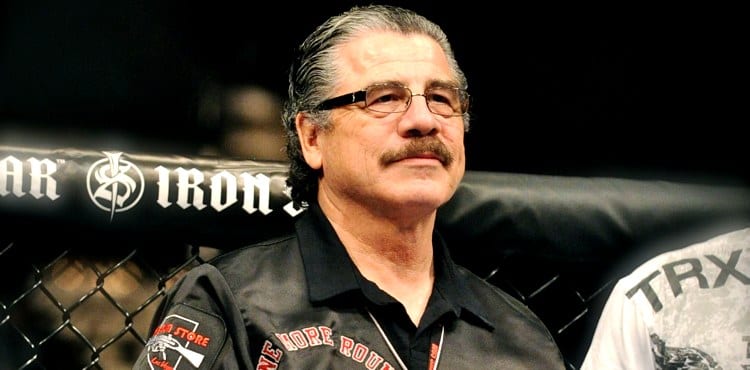 "Stitch" Duran has seen it all, whether it's boxing or in mixed martial arts. Regarded as one of the best cutmen and 'hand-wrapper' in the business, Duran has been a part of some of the biggest nights in fighting history.
By his own admission; none quite as big as Conor McGregor vs. Floyd Mayweather.
"I've been all over the world doing a lot of historic, tremendous events and all that," Stitch said, speaking to TheMacLife. "Nothing beats this, man. This is one of a kind and I don't think you're ever going to get this kind of an atmosphere again. You're never going to get this type of match up ever again.
"So this is the cream of the crop."
As for why the event is so big, for Stitch there's really just one man to thank, and that's UFC champion Conor McGregor.
"This is the biggest thing in combat sports, and he did what he said he was going to do," Stitch said of McGregor. "Bless his heart. I had the privilege of working with him when he fought his first [UFC] fight in Stockholm, Sweden and that's where I told him and John Kavanagh: The Irish are like the Mexican's of that side of the water — because you guys can fight man."
Plenty has been made of the difference in skill sets and movement in both boxing and mixed martial arts. While how much of a factor that will be won't be decided until fight night, one other issue that has fans talking is the size of the gloves.
According to the man well versed in these things, it doesn't matter the size of the gloves, hand-wraps or anything; power is power.
"Wrapping the hands of an MMA fighter is the same as a boxer," Stitch said. "If it works for boxing, it works for MMA. The only difference is in MMA you don't put the additional padding that you do in boxing, as the glove just won't fit. That's the only difference.
"It's not a problem at all. Guys get knocked out in eight [ounce gloves], they get knocked out in ten [ounce gloves]. That's not a problem at all."
Comments
comments