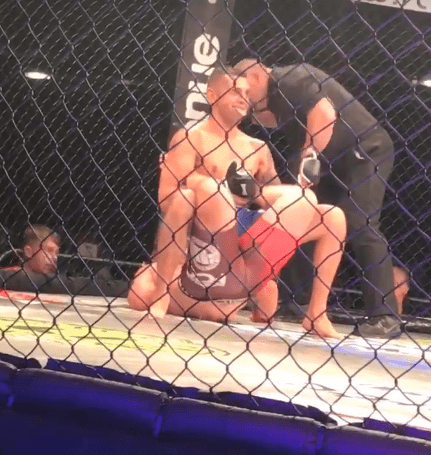 It's long been said that mixed martial arts and professional wrestling have a few shared characteristics.
While some fans of both would rather not consider that the case, there have long been crossovers between the two. Ken Shamrock in the WWE, Brock Lesnar in the UFC — even Ronda Rousey looks to be headed towards the squared circle these days.
But despite members of both rosters making the occasional switch, we've never really seen something like what Jonno Mears accomplished today — using a professional wrestling move to end a fight.
At an FCC show in the United Kingdom today, Mears managed to get his opponent Aaron Jones in an old school Boston Crab in the first round. Check it out in the video below:
—
Comments
comments