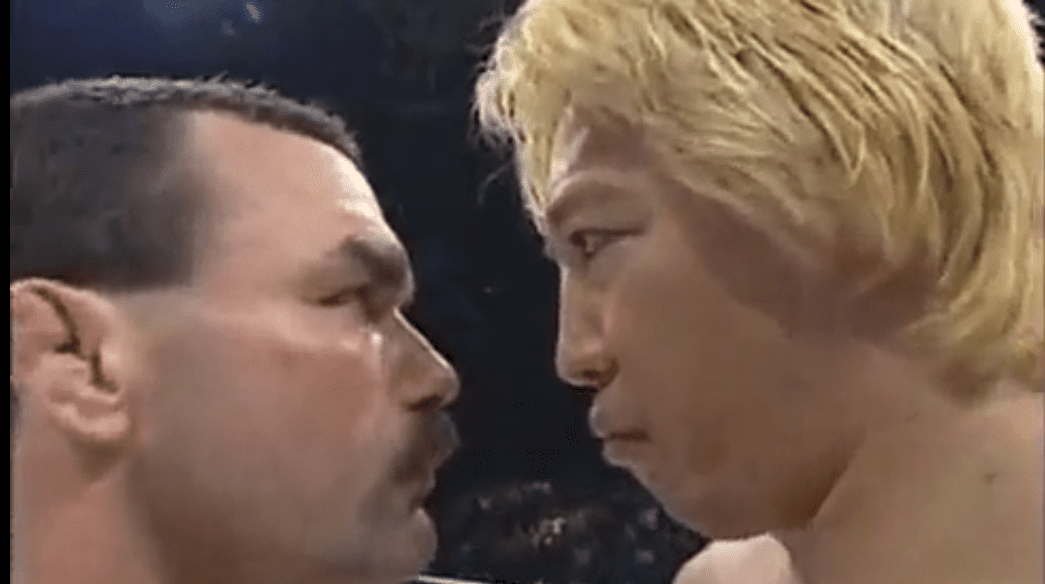 With the fiercest of contests in the ring come the fiercest level of respect out of it.
Last month, reports emerged that Yoshihiro Takayama — one half of the most famous brawl in mixed martial arts history — had suffered an injury during a professional wrestling match that had left him paralysed from the neck down.
While Takayama battles his injury his old foe and the other half of the aforementioned brawl, Don Frye, has recorded an impassioned video message offering his condolences and his support.
"Takayama-san. God gave me the greatest opponent anybody could ever ask for," Frye says in the video. "You. You made the greatest fight the world has ever seen. You are the reason that our fight beat the world cup of soccer head to head on TV. You are the image of Bushido, and strength, and triumph. You are the first person anyone asks about when they meet me. You are the warrior we all want to be.
"Takayama-san. If you are done with this life, and this adventure, and wish to move on — good luck. We are not ready to lose you and let you go, therefore we will always remember you. But if you must go, sir, God speed."
At present, not much is known about Takayama's condition short of his paralysis, although the outlook is reportedly not good. A statement by the former MMA star was read by an official at a recent press conference.
"On May 4, after suffering a cervical spinal injury in my match, I was unable to move beneath the neck, nor breathe on my own," read the statement. "During surgery, my heart stopped and I had other post-operative trouble. My condition and disappointing progress left me unable to offer updates. Under these circumstances, that everyone gathered together and offered me their support is something I can only be deeply grateful for. Thank you so much to everyone. I want to contribute my own ideas and will be doing my very best to recover."
A foundation has been launched by Japanese professional wrestling promotion DDT Pro-Wrestling to help raise money to cover medical costs. You can donate here.
Comments
comments