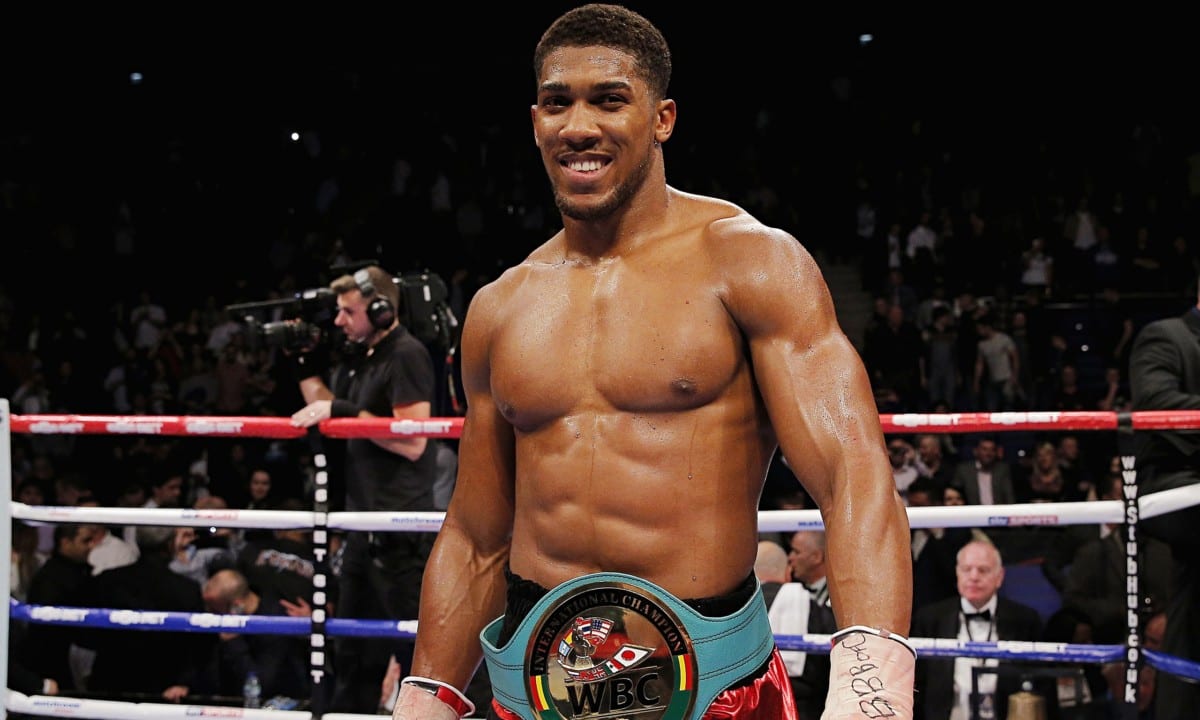 The moment Conor McGregor vs. Floyd Mayweather became a thing, a number of other UFC athletes began campaigning for their own cross-sport contests.
While none came to fruition, and mostly fizzled to naught, it was UFC heavyweight champion Stipe Miocic's calling out of boxing heavyweight champ Anthony Joshua that received most column inches.
But while Miocic has seemed keen to step into the ring ever since the option looked as if it could arise, Joshua has appeared to remain just as uninterested.
After all, the big boxer says, he has his own sport to rule first.
"I think it's good. I think it's interesting," Joshua said, speaking to Behind The Gloves. "But you know Mayweather waited to the end of his career. He dominated his field, became one of the greatest — if not of all time — in our era of his field, and then dabbled in another sport.
"I'm just becoming my own in the sport. I'm no where near becoming a great of our era. So let me master what I'm trying to achieve first before I start dabbling in another sport. I don't take boxing for a game. This isn't like 'let me try it'. I know the path I'm trying to create, and I know what I'm trying to achieve. That's where my focus is.
"The other guys calling me out, I think they're a bit lost. They just need to stay focused on UFC and dominate that sport, and become icons in their own sport before they start calling me out."
—
Comments
comments