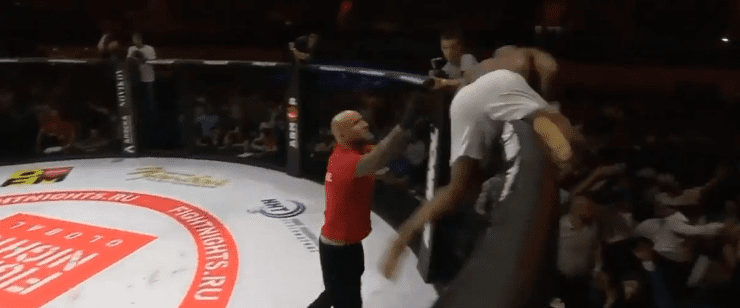 Fighting might seem like a simple affair. Stick two people in a cage, and let them have a trade of skills until one emerges as the winner.
However, as fans are well aware, certain things can crop up in bouts that mean the simple never remains as such. Take today in Russia, for instance.
At today's Fight Night Global event, former UFC featherweight Diego Brandao faced off with Akhmed Aliev in the main event of the evening. But, after Aliev landed an illegal headbutt, Brandao responded with an (also illegal) up-kick. After the referee called a halt to the action, a clearly frustrated Brandao jumped over the cage and left the ring.
Despite returning a few minutes later, Brandao was ruled the loser of the competition.
Check out the full fight in the video below:
—
Comments
comments