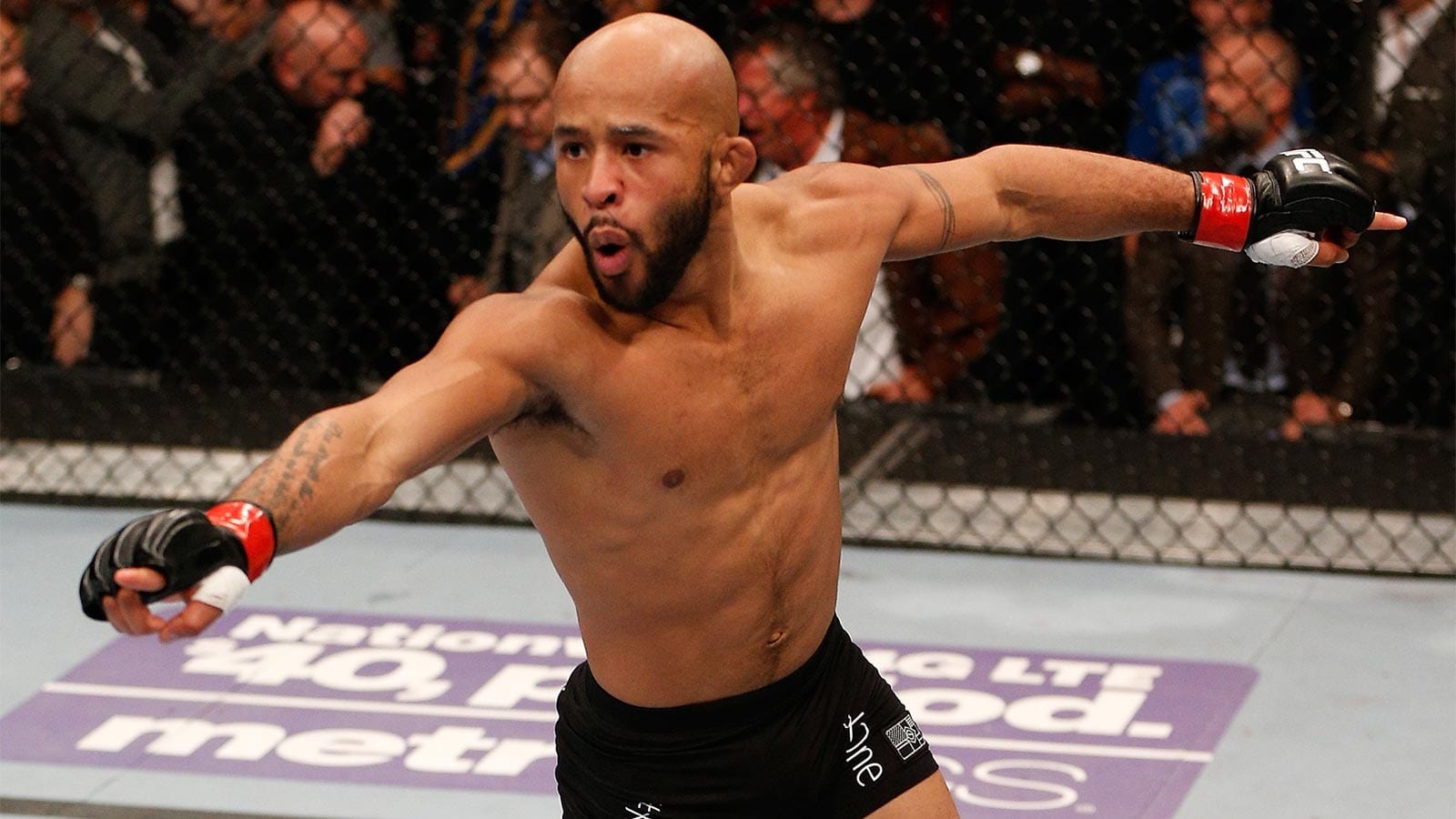 When UFC related trivia games take place across the world, the answer to 'most title defenses ever' will now be Anderson Silva and Demetrious Johnson.
The flyweight king of MMA defeated Wilson Reis via armbar in the third round, after putting on what has essentially become expected of him — a clinic.
Reis simply had no answer for the speed and the in-and-out movement of Johnson, who never looked in a shred of danger.
AMAZING!

Mighty Mouse ties Anderson Silva for ten straight title defenses. Chasing history! Congrats to the CHAMP. #AndStill pic.twitter.com/S9xnTSPmi3

— FOX Sports: UFC (@UFCONFOX) April 16, 2017
And standing in the center of the cage listening to the applause raining down, the usually bashful champion made his call to be considered the greatest to ever have been seen in the sports history.
"I think the crowd recognize it," Johnson said. "GSP, Anderson, they're great champs, I'm the best champion to ever step foot in this Octagon. I finish all my opponents, there's not another champion who can mix it up — wrestle, strike."
While some had speculated Johnson would move up to bantamweight and face the winner of the upcoming T.J. Dillashaw and Cody Garbrandt title fight, the man known as 'Mighty Mouse' has currently got an other idea.
"I already told Dana White; I want seven figures, I want a million dollar payday." Johnson said. "But next time we step foot in this Octagon, we break it."
Comments
comments