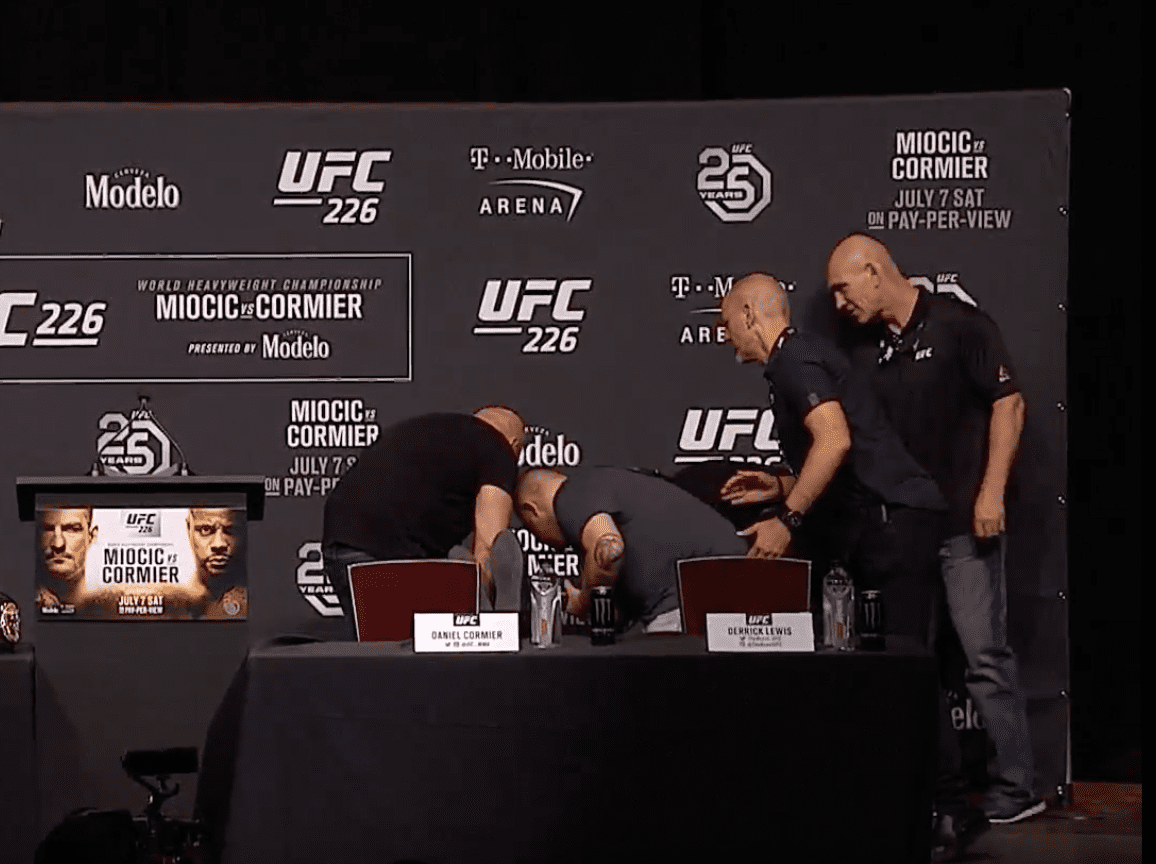 Does this sport ever stop?
Just a day after UFC featherweight Max Holloway was pulled from his UFC 226 co-main event fight with Brian Ortega, UFC light heavyweight champion and main event star Daniel Cormier had everyone worried at the pre-fight press conference.
As the presser came to a close, and the fighters stood from the tables to face off, Cormier appeared to trip on something and hit the ground hard. After a few seconds on the ground, the champion got up and walked gingerly off stage.
While he did return for the face off with opponent Stipe Miocic, he cut a far more muted demeanor than the man who'd been visibly jovial a few moments before.
—
Comments
comments