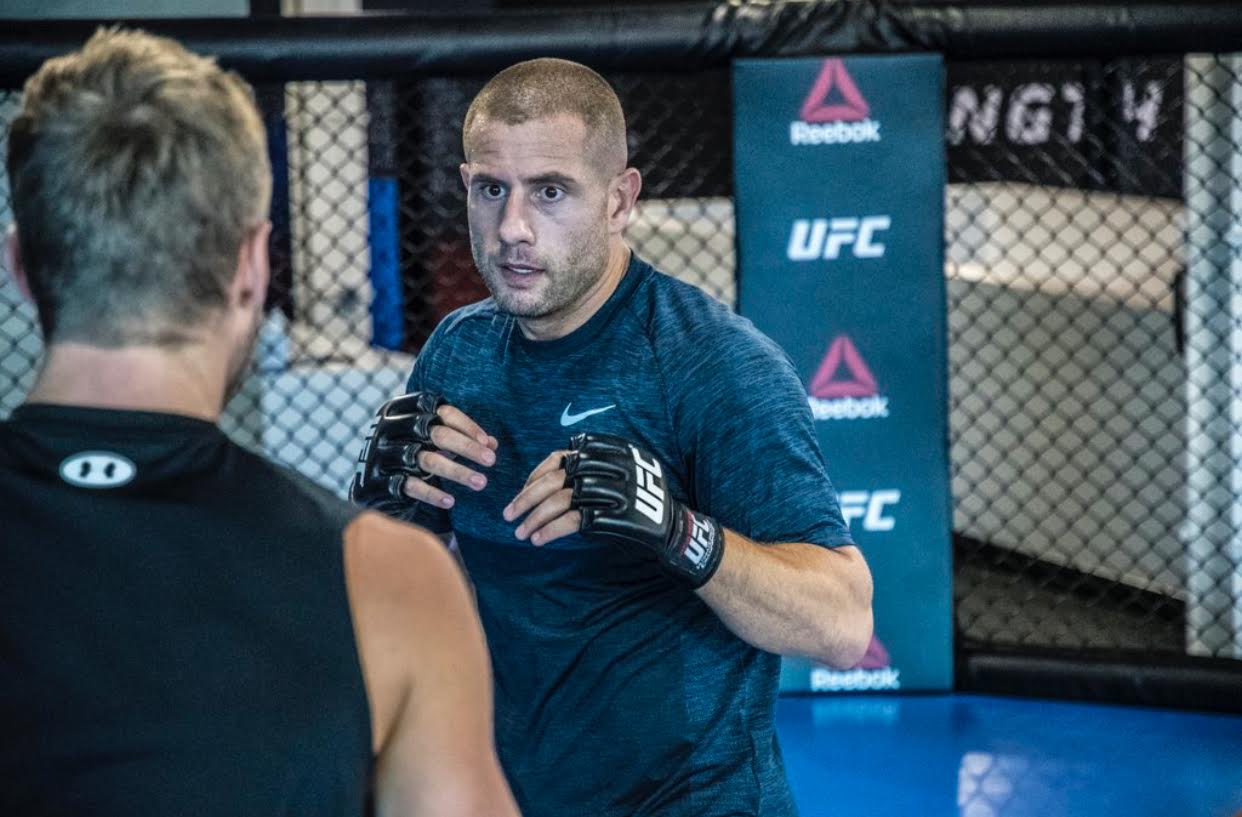 At UFC 226, one of mixed martial arts' most skilled strikers, Gokhan Saki, will return to the Octagon in his continuing quest for UFC gold.
Saki meets Khalil Rountree Jr. in the opening fight on the main card this Saturday, in his first fight back since recovering from injury. And as fans saw last time he entered the UFC cage, a Saki contest promises violence, particularly with him having found inspiration to train smarter after watching Real Madrid star Cristiano Ronaldo.
"The preparation went well man, I trained a lot in Sweden at All Stars," Saki said, speaking to TheMacLife. "I trained with Gustafson, Latifi and many others. But this time I focused more on my recovery, more than ever before. Most fighters and also a lot of other athletes, their focus is only on the training part and not on the recovery. After my recovery in the UFC performance institute and following a lot of Cristiano Ronaldo his recovery programs and documentaries, I started thinking more about the recovery part. Now I use the same ice bath program of Ronaldo everyday, and I feel amazing."
Naturally, with his decorated kickboxing past, Saki enters fight night with serious confidence in his hands. That confidence is only furthered by what he perceives as Rountree's own sub-par game in the same area.
"You ever see someone drowning in the water?" Saki said. "They hit wild everywhere. That is his striking. The only thing he can do is hope for luck. A lucky strike. But with me, this hope for luck, is like hoping to win the lottery. Keep hoping, you will only fool yourself.
"I analyse everything about my opponents. I will even know what they did when they were 6 years old. Look at my record, my experience, I have  100 professional fights. In a blink I see which weak spots a fighter has and with him I see a lot of weaknesses. You can't train that. It's too late, I'm already here."
Even with this being just his second bout in the UFC, Saki's name already carries significantly more weight than peers at similar points in their MMA career. With the UFC light heavyweight division needing new challengers, there's a feeling that Saki could get to title contention with just a couple of victories in a row.
Not that he's paying attention.
"I don't care about rankings. I'm here to knock people out," he said. "People want to be excited to see a fight. You can have the highest ranking fights but they can be boring as hell. Whatever the fans want and the UFC, I'm open to sit down and talk. Even at heavyweight, knocking giants out."
Comments
comments