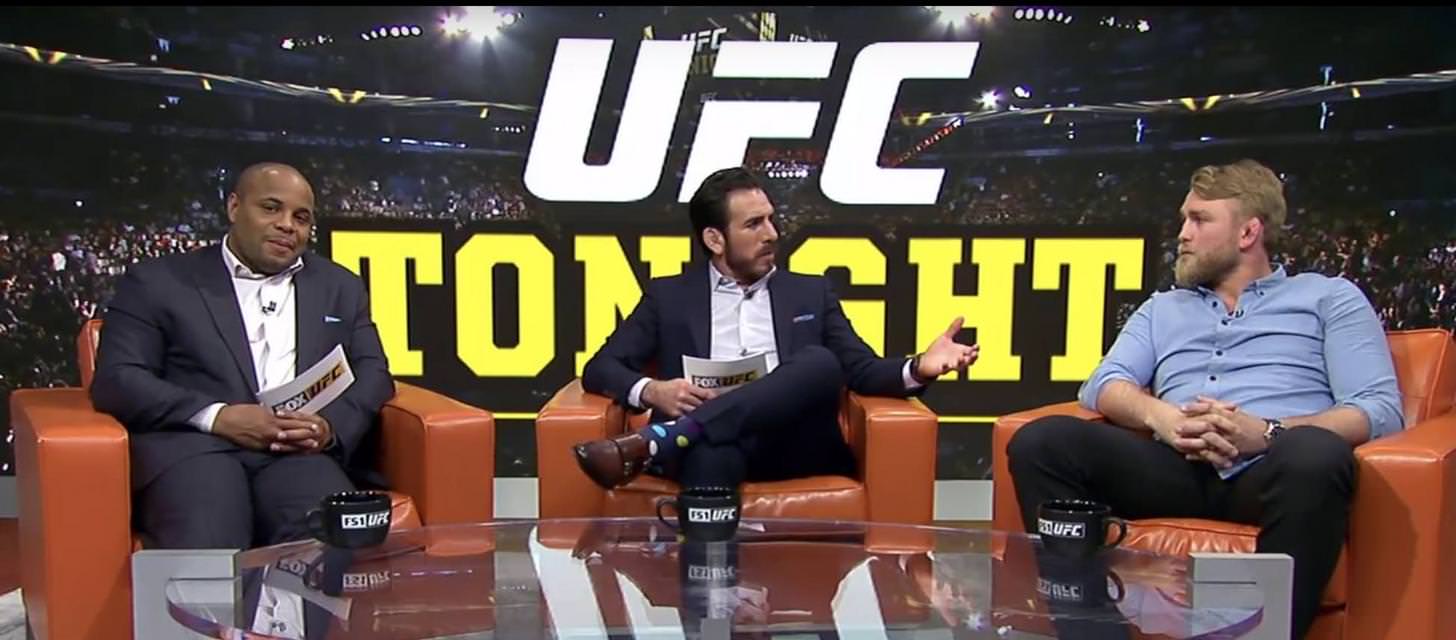 As more and more fighters take on other duties with the UFC outside of the cage — such as in commentary positions or television interviewers — we're going to see an uptick in UFC athletes coming face to face with their rivals in potentially awkward scenarios.
Case in point, UFC light heavyweight champion Daniel Cormier and old foe Alexander Gustafsson. After the pair have been jawing back and forth over the past couple of months, with Gustafsson unimpressed with Cormier's move to heavyweight for a title shot, Cormier had to interview Gustafsson in his role on UFC Tonight.
While there was an attempt to keep it light hearted, things soon became slightly tense as the discussion turned to who Gustafsson wanted to fight next.
Check it out in the video below:
—
Comments
comments